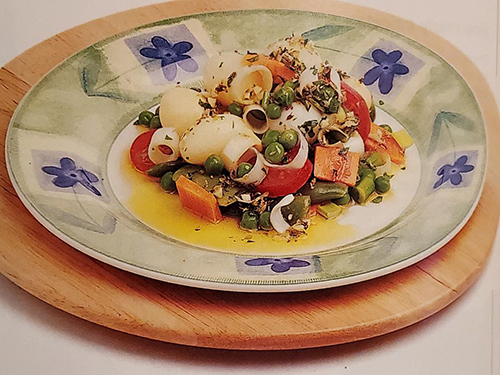 This spring salad recipe combines boiled vegetables, such as green beans and potatoes, with raw vegetables, such as tomatoes. This makes it more tolerable for those who suffer from dental deficiencies. Like all salads, this is a very healthy dish, especially beneficial for:
Spring Salad Recipe Ingredients
1 pound of tomatoes
1 pound of potatoes
14 oz of green beans (string beans)
150 g of peas
1 onion
1 carrot
1 garlic clove
Additional ingredients
Parsley
Oregano
3 tablespoons of olive oil (each tablespoon of oil adds around 120 kcal to the recipe, 30 kcal per serving).
Sea salt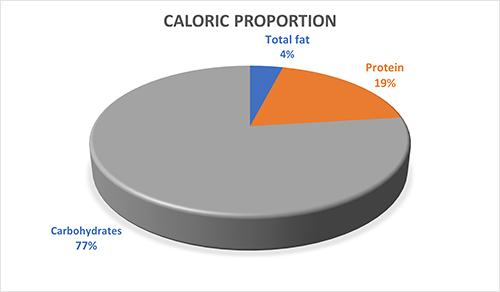 Preparation
Peel and chop the onion and the carrot.
Wash and chop the tomatoes.
Cut off the green beans' tips, separate the strings, wash the beans, and chop them.
Peel and chop the garlic clove.
Boil the potatoes leaving the skin on.
In a different pot, boil the peas and the green beans. Drain.
Place all the ingredients in a salad bowl and dress with the herbs, oil, and salt.
Serve cold.
Preparation time: 15 minutes
Cooking time: 30 minutes
Servings: 4
Nutritional Value per serving
| | |
| --- | --- |
| Energy | 195 kcal = 813 kj |
| Protein |     8.03 g |
| Carbohydrates |   33.1 g |
| Fiber |      9.40 g |
| Total fat |      0.723 g |
| Saturated fat |      0.130 g |
| Cholesterol | ——– |
| Sodium |     39.7 mg |
REFERENCES
George D. Pamplona-Roger, M.D. "Encyclopedia of Foods and Their Healing Power." George D. Pamplona-Roger, M.D. Encyclopedia of Foods and Their Healing Power. Trans. Annette Melgosa. Vol. 3. Chai Wan: Editorial Safeliz, 2005. 312. Print. [spring salad recipe]