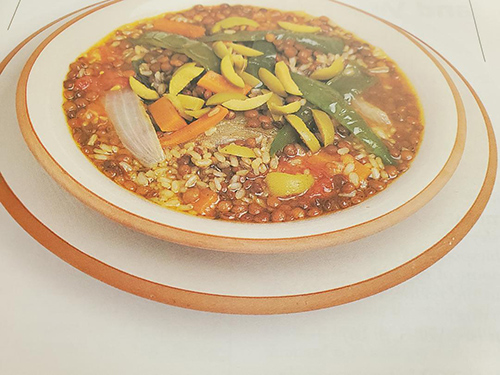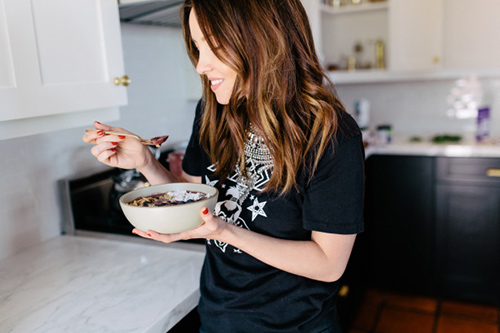 This lentils and brown rice recipe is a delicious and nutritious meal for the blood. For instance, Lentils are among the vegetables richest in iron; 9 mg per 100 g of the raw, edible part of lentils (meat supplies about 2 mg/100 g). The iron in lentils and other vegetables is indeed absorbed with greater difficulty than that of meat. However, this small disadvantage is compensated for by the significant amount of iron supplied by lentils—over four times more than beef.
This stew made up of lentils and brown rice is especially beneficial in the following cases:
Anemia, as lentils, aside from iron, supply folic acid (meat is inferior in this vitamin compound) and copper, both necessary nutrients in blood formation.
Malnutrition, growth stages, and pregnancy because of the amino acids in lentils, combined with rice, supply high quality, complete protein.
Constipation due to the abundant amount of fiber in this dish.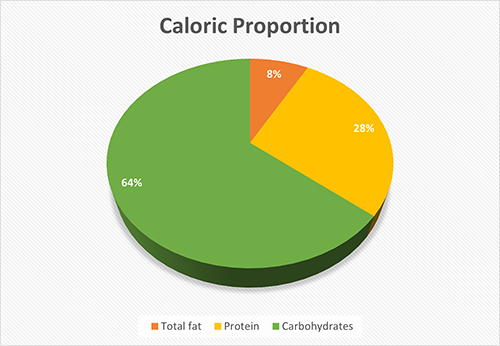 Lentils and Brown Rice
1 cup of lentils
½ cup of brown rice
2 onions
1 tomato
1 sweet green pepper
1 carrot
1.75 oz of green olives
Additional Ingredients
1 teaspoon of oregano
4 tablespoons of olive oil (each tablespoon of oil adds around 120 kcal to the recipe, that is, 30 kcal per serving)
Sea salt
Preparation
Soak rice and lentils separately overnight in cold water or for 1 hour in hot water.
Peel, wash, and chop the vegetables.
Chop the olives.
Boil the rice and the lentils in a pot with plenty of water.
Halfway through the boiling process, add the vegetables, oregano, oil, and salt.
Simmer until the stew thickens and it is not too soupy.
Serve hot, garnished with the chopped olives.
Preparation: 5 minutes
Cooking time: 45 minutes
Nutritional Value per serving
| | |
| --- | --- |
| Energy | 322 kcal = 1,344 kj |
| Protein |   17.7 g |
| Carbohydrates |   41.2 g |
| Fiber |     9.89 g |
| Total fat |     2.19 g |
| Saturated fat |     0.344 g |
| Cholesterol | ———- |
| Sodium |   76.4 mg |
| %Daily Value (based on a 2000 calorie diet) | provided by each serving of this dish |
REFERENCES
George D. Pamplona-Roger, M.D. "Encyclopedia of Foods and Their Healing Power." George D. Pamplona-Roger, M.D. Encyclopedia of Foods and Their Healing Power. Trans. Annette Melgosa. Vol. 3. Chai Wan: Editorial Safeliz, 2005. 211. Print. [lentils and brown rice]