Cancer is probably the most feared and fearful disease of all that affects mankind. Unfortunately, there are certain foods that cause cancer, which you will learn about in this article. On the bright side, enormous efforts are being made throughout the world to discover its causal factor.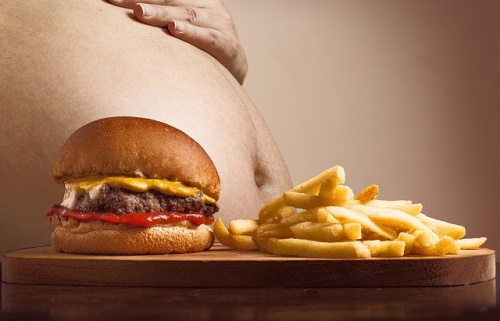 The most important of these factors, improper diet, was noted by Ellen G. White and other leaders of the health reform movement that developed in the second half of the nineteenth century in the United States.
Unfortunately, the medical establishment paid little attention to the proposals of proponents of natural medicine. Consequently, until only recently anyone who might suggest that there are certain foods that cause cancer and certain foods that prevent cancer was considered a fraud.
However, in recent decades there has been a rapid increase in scientific evidence that eating certain foods has a great deal to do with cancer.
According to experts, diet is today's primary cancer-causing factor. It is truly ironic that foods, which should provide health and life, should become the principal cause of cancer and death.
Something must be wrong with the dietary habits of the bulk of the developed world's population: They are eating too many animal-based foods, which foster cancer, in proportion to plant-based foods, which help protect against it.
Foods That Cause Cancer
MEAT: Numerous scientific studies, both experimental and statistical, have revealed that meat consumption is a significant risk factor in most types of cancer (brain, lung, stomach, kidney, urinary bladder, uterus, ovarian, and prostate, among others).
The so-called red meats (beef, lamb, and pork),
Meat cooked well-done or grilled on a barbecue,
Fried meat,
Salted and/or cured meats such as ham, bacon, and sausages.
ALCOHOLIC BEVERAGES: All alcoholic beverages promote cancer, even those considered to have a medicinal value such as wine or beer. These do not require large doses to induce cancer. This effect is present even with moderate consumption.
One glass of wine a day increases the risk of breast cancer in women by 250%. There is a proven relationship between the overall consumption of alcoholic beverages and cancers of the mouth larynx, esophagus, breast, lung, liver, pancreas, colon, and urinary bladder.
MILK: According to various studies, milk is among the many foods that cause cancer. Excessive whole milk (not nonfat) consumption is associated with the appearance of some types of cancer: breast, lung, ovarian, prostate, and urinary bladder. A possible explanation is that milk can transmit the bovine leukemia virus, which is carcinogenic.
SHELLFISH: These tend to be contaminated with carcinogenic chemical substances that have been dumped into the sea.
EGGS: There is statistical evidence that excess egg consumption (more than three per week) is associated with cancers of breast, stomach, lung, pancreas, colon, endometrium, and ovaries. There are a variety of explanations for the association between eggs and cancer.
Cholesterol: Eggs' elevated cholesterol content may act to promote cancer.
Saturated fat: This is the predominant fat in eggs, which is a factor in cancer development.
Viruses: Hens are often contaminated with leukemia-type viruses, which may pass to eggs and cause a variety of cancers. Although this hypothesis has not been proven, prudence dictates that eggs should be well cooked (boiled). This also prevents salmonella infection.
FISH: Unfortunately, fish is amongst the foods that cause cancer. However, there is less experimental and statistical evidence concerning cancer and fish than there is concerning meat. Though, there is a relationship between regular fish consumption (mainly salted or cured fish) and cancers of the larynx, nasopharynx, endometrium, and pancreas:
The chemical pollution of the water with carcinogenic substances, which affects the fish.
The curing and salting of the fish, processes which entail the formation of carcinogenic nitrosamines.
REFINED PRODUCTS: When white bread, rolls, and other refined products are used in place of whole grains in the diet, there is a corresponding relation to the formation of cancer. At least three characteristics of their composition explain why they're amongst the foods that cause cancer.
Lack of fiber.
Excess sugar content.
Trans fatty acids: This type of fatty acids is commonly found in refined industrial baked goods. Fried foods and margarine also contain trans fatty acids. In addition to raising cholesterol levels and promoting arteriosclerosis and heart attack, these fatty acids are related to cancer of the breast and the endometrium.
SPICES: A diet that is rich in hot spices can be a risk factor for certain types of cancer such as cancer of the mouth and esophagus. According to some studies, hot chilies may be carcinogenic, while others state the opposite: that they protect against cancer.
COFFEE: A lot of people will hate to know that coffee is among the foods that cause cancer. However, coffee consumption has been associated with cancer of the urinary bladder and with fibrocystic mastopathy or fibrocystic disease of the breast, which can be precancerous. This effect is not due to the caffeine in coffee, but rather to some of the components in its essence. Consequently, decaffeinated coffee also increases the risk of urinary bladder cancer.
SUGAR: Various epidemiological studies have related excess white sugar (saccharose) consumption with the following types of cancer:
Colon cancer
Stomach cancer
Cervical cancer.
There is no data concerning brown (raw) sugar or maple sugar, although it is reasonable to suspect that they are not as harmful since they contain some minerals and vitamins that refined white sugar lacks. Although fructose has certain drawbacks when used in excess, it protects against prostate cancer.
REFERENCES
George D. Pamplona-Roger, M.D. "Encyclopedia Of Foods and Their Healing Power." George D. Pamplona-Roger, M.D. Encyclopedia Of Foods and Their Healing Power. Trans. Annette Melgosa. Vol. 2. Chai Wan: Editorial Safeliz, 2005.368-369,372-373.