The skullcap plant is one of the best herbs for any nervous problem and should be in everyone's herbal collection. It is a very reliable and safe nerve sedative. In fact, it is considered to be food for the nerves. Skullcap supports and strengthens them and gives instantaneous relief for all acute and chronic diseases stemming from nervous debilities and affection.
Scullcap Liquid Extract | 2 fl oz Tincture | Super Concentrated | Alcohol Free,…
SOOTHING HERB: Rich in Antioxidants and Flavonoids to support overall nervous system health*
OPTIMAL ABSORPTION: Delivers 2 ML of Alcohol-Free, Scutellaria Lateriflora, potent liquid extract
SWEET DREAMS AND SERENITY: Elite formula promotes ultimate relaxation and supports restful sleep*
HORBAACH MANUFACTURERS: Laboratory Tested, Trusted Ingredients, Superior Quality, 100% Guaranteed!
NATURALLY FREE OF: Gluten, Wheat, Yeast, Milk, Lactose, Soy, Artificial Color & Flavoring & NON-GMO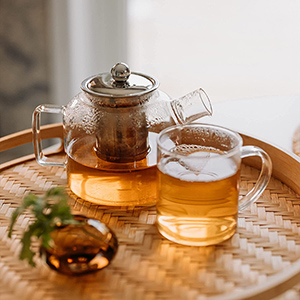 Skullcap benefits all mild or chronic nerve problems; it is beneficial. This herb can be combined with other nervine, tonic, and antispasmodic herbs such as passion flower, lady's slipper, wood betony, and hops. The plant is essentially nontoxic and can be used freely. An ounce of the herb can be steeped in a pint of boiled water for ten minutes.
As an internal remedy, it can treat a variety of conditions, including excitability, spasms, restlessness, hysteria, hyperactivity, nervous headaches, headaches, fatigue, anxiety, stress, pain, muscle cramps, insanity, indigestion, coughs, convulsions, neuralgia, epilepsy, insomnia, drug, and alcohol withdrawal symptoms. It can also be used to wean people from excessive use of valium, barbituates, and other addictions.
A combination of skullcap (1/2 ounce) and American ginseng (1/4 ounce), taken in frequent tiny doses, can treat alcoholism. First, make an infusion of skullcap and a decoction of ginseng root, then combine them. Native Americans used the herb to promote menstruation and to reduce pains of the uterine or ovarian origin. Skullcap can also strengthen the heart muscle and is said to b effective against rabies.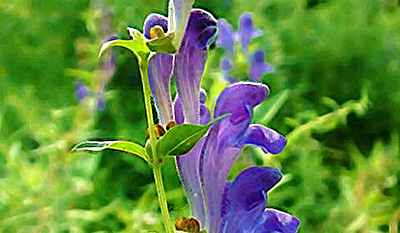 What is Scullcap?
Scullcap is a traditional Chinese herb from the mint family typical in wellness practices worldwide. This enduring plant blooms bright purple flowers and holds copious roots and leaves with naturally occurring antioxidant flavonoids.
NOTE: Skullcap needs to be used as fresh as you can get them; otherwise, their medicinal properties quickly dissipate.
Skullcap Scientific Facts
1. Scientific name—Scutellaria lateriflora
2. Parts used—Tops
3. Properties—Antispasmodic, antipyretic, nervine.
4. What it affects—Nerves and stomach.
How to use Skullcap
Infusion: Steep for fifteen to thirty minutes and take three ounces four to five times daily. Tincture: Take ten to forty drops three to four times daily. Fluid Extract: Take ¼ teaspoon three to four times daily. Powder: Take three to five #0 capsules (15 to 30 grains) two to three or more times daily.
REFERENCES
Last update on 2023-10-01 / Affiliate links / Images from Amazon Product Advertising API