Avocados are a popular fruit, but did you know they're also packed with nutrients? Here are some avocado nutrition facts that may surprise you.
Avocados are a great source of fiber, which can help with digestion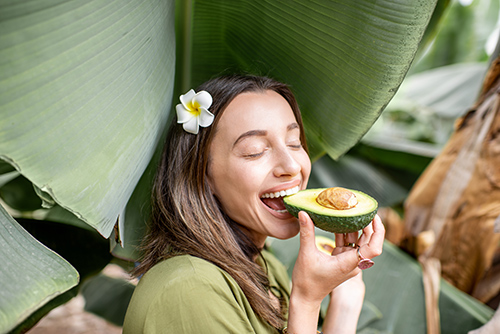 Avocados are an excellent and nutritious addition to any meal! They are smooth, creamy, and full of healthy monounsaturated fats and an excellent source of fiber, which is incredibly valuable for digestion. Eating avocado regularly can help improve overall gut health, benefiting those with constipation and other stomach ailments.
Additionally, the high levels of soluble fiber in avocados can help absorb water in the intestines and keep blood sugar stable by releasing carbohydrates slowly over time into your bloodstream. With all these incredible benefits, it's no wonder why avocados are such a popular food item.
Avocados are high in potassium, which is essential for heart health
Avocados are incredibly beneficial and versatile, packed with healthy fats and essential vitamins. One of the most important benefits for heart health is that avocados are loaded with potassium. Although commonly found in bananas, on average, avocados contain significantly more potassium, making them an ideal source of this essential mineral.
Not only does potassium help to regulate blood pressure by balancing out sodium levels, but it also helps ensure optimal blood flow throughout your cardiovascular system, promoting strong and healthy heart function.
Furthermore, potassium reduces excess fluid retention, which can increase the risk of heart failure. With numerous benefits proven by research, it's no surprise why so many people are exploring unique ways to regularly incorporate avocados into their diet!
Avocados contain monounsaturated fats, which can benefit lower cholesterol levels
Avocados have become one of the most popular fruits over the past decade, and there's a good reason why. According to studies, regular consumption of avocados can provide many health benefits. Furthermore, the fats found in avocados play an essential role in decreasing the risk of obesity and metabolic syndrome. Adding a few avocados to your regular diet may be just what you need for improved health and well-being.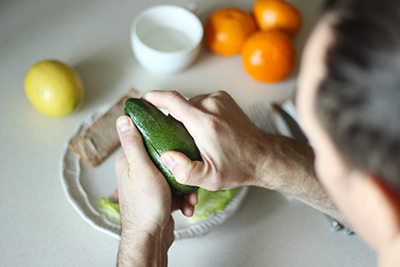 The nutrients in avocados can help improve your skin and hair health
Avocados are a superfood with many nutritional benefits, especially regarding skin and hair health. They contain oleic acid, an omega-9 fatty acid that helps lock in moisture for glowing skin. They are also full of vitamins C, E, and B-complex, which help protect the skin from sun damage and other environmental stressors.
Regarding hair care, avocados provide plenty of pantothenic acids (also known as vitamin B5) to help keep hair looking shiny and healthy. On top of that, the abundance of healthy fats in avocados helps nourish dry or damaged hair. If you're looking for natural ways to improve your skin and hair health, your best bet may be adding some tasty avocados to your daily routine!
Avocados are also a good source of vitamins C and E, which are essential for immunity
They are a great source of potassium, fiber, and healthier fats, and avocados can also give your body the essential vitamins needed for strong immunity. Vitamin C helps to protect cells against damage from free radicals, while Vitamin E helps boost your body's antiviral response and neutralize toxins in the body.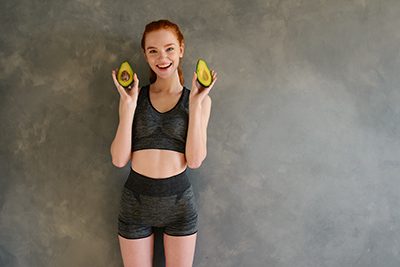 In addition to these vital nutrients, avocados contain carotenoids that can reduce inflammation and support healthy aging. Make sure to include an avocado or two if you're looking for healthy snacks that will boost your immunity and are packed with multiple health benefits.
You can add avocado to many different dishes for extra flavor and nutrition
While avocado is most well-known as a topping for toast or tacos, the versatile fruit can add flavor and an extra nutritional boost to a variety of dishes! From breakfast scrambles and smoothie bowls to summer salads and stir-fry dishes, simply dicing up half an avocado can make ordinary meals delicious.
Frozen or pre-cut diced pieces are also easy to store in the freezer for easy meal prep. Next time you're looking for a way to amp up your lunch or dinner, look no further than avocado!
They can help with digestion, heart health, cholesterol levels, skin and hair health, and immunity. You can add avocado to many different dishes for extra flavor and nutrition. Try adding avocado to your next meal or snack! It's a delicious and nutritious way to improve your health.