Psyllium plant seeds were likened to fleas by ancient people (Greek psylla). The great Greek physician, pharmacologist, botanist, and author Pedanius Dioscorides recommended it in the 1st century A.D. as an emollient (soothing). It has been used this way from then until the mid-twentieth century when it also was discovered to have mild laxative effects. At present, psyllium is part of several pharmaceutical preparations for constipation.
Sale
NOW Supplements, Psyllium Husk Caps 500 mg, Non-GMO Project Verified, Natural…
INTESTINAL HEALTH*/HELPS MAINTAIN REGULARITY*: Psyllium has the ability to swell up to 50 times its initial volume when added to liquid. This bulking action can play an important role in maintaining regularity and gastrointestinal health.*
NATURAL SOLUBLE FIBER: Surveys have shown that the fiber content of the American diet is typically about half of government recommended levels. NOW Psyllium Husk capsules can be a convenient way to increase the intake of dietary fiber.*
CERTIFICATIONS/CLASSIFICATIONS: Non-GMO Project Verified, Kosher, Vegan/Vegetarian, Soy Free, Made without Gluten, Corn Free, Keto Friendly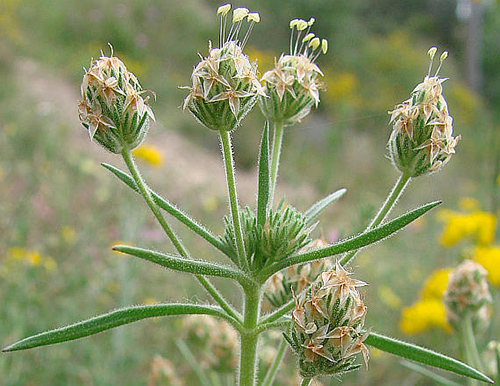 Psyllium Plant Scientific Facts
Other names: Fleawort.
French: Psyllium.
Spanish: Zaragatona.
Environment: The psyllium plant grows in sandy or rocky soil all over the Mediterranean area. It is also cultivated as a medicinal herb.
Description: The psyllium plant is an annual member of the Plantaginaceae family, with an herbaceous, upright stem growing up to 30 cm high. Its flowers are small, white, and grow in oval spikes. The fruits contain two three mm-sized seeds, smooth and brown.
Parts of the plant used medicinally: The seeds.
Healing Properties and Medicinal Uses
The seeds of the psyllium plant contain high amounts of mucilage which gives them laxative, emollient, and anti-inflammatory properties. Psyllium is one of the plants with a higher amount of mucilage known, even higher than linseeds (flax seeds). It also contains fats with plant steroids (sitosterols), potassium salts, and trace elements. These are its properties: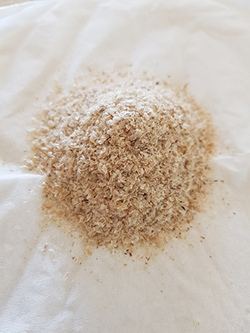 Psyllium Seed
Psyllium seed is a faithful standby. The soaked seed or powder will assist in easy bowel movements during colitis, hemorrhoids, and inflamed ulcers by increasing the water content in the colon. To remove putrefactive toxins and clean the intestines, take a teaspoon of the powder in warm water or juice three times a day. Reduce the dosage to one-half teaspoon for children.
In external applications, psyllium seed powder can be added to poultices as a binder, which holds it all together. To achieve this, add a small amount while pouring water over the ingredients and stir until it becomes thick, similar to dough. Also, psyllium can draw pus from sores, carbuncles, and boils.
NOTE: The psyllium seed powder can be used in unleavened bread as a binder.
Infusion: Steep for five to fifteen minutes and take two to four teaspoons after each meal; children can take one teaspoon after each meal. Powder: Take one teaspoon in warm water or juice three times daily. Powder: Take six to eight #0 capsules (50 to 60 grains) three times a day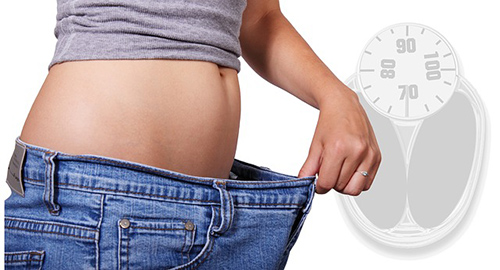 Farmed Species of The Genus Plantago
Other Plantago species similar to common psyllium are also used. They have similar properties, such as the Spanish psyllium, which is cultivated in Europe and Asia to obtain its mucilage, with which several pharmaceutical preparations are prepared. With the same aim, the Indian Plantago is grown in some Mediterranean areas and Asia.
How to use Psyllium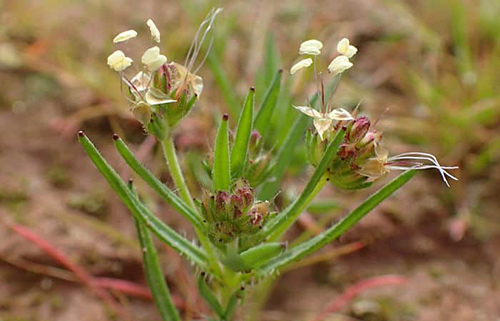 Seeds cold extract. Grind or mash psyllium plant seeds and steep them for one or two hours (a spoonful of seeds per glass of water). Then take the resulting mucilage by straining the liquid. If desired, add a teaspoonful of anise seeds to improve the flavor. Drink a glass in the morning and another at night before going to bed.
Seed poultices. After cold extract, heat the seeds and prepare a poultice, which should be put on the affected area for at least 15 minutes, two or three times daily.
Enema. It is done with the liquid resulting from the cold extract. From 100 to 250 ml is enough for each application. Administer up to three enemas daily.
REFERENCES
George D. Pamplona-Roger, M.D. "Encyclopedia of Medicinal Plants." George D. Pamplona-Roger, M.D. Encyclopedia of Medicinal Plants. Ed. Francesc X. Gelabert. vols. 2 San Fernando de Henares: Editorial Safeliz, 2000. 515, 516. Print.[psyllium plant]
Vance Ferrell Harold M. Cherne, M.D. The Natural Remedies Encyclopedia [Book]. – Altamont, TN: Harvestime Books, 2010. – Vol. Seventh Edition: 7: pp. 175, 176.
Last update on 2023-09-30 / Affiliate links / Images from Amazon Product Advertising API