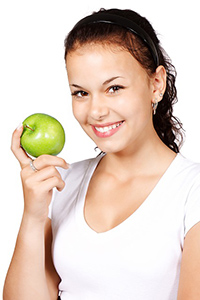 The all-popular fruit of the apple tree by itself is a true cornucopia of medicinal virtues and has been known for ages. Among these virtues, the digestive properties have been noted by the medical school of Salerno, which from the 10th to the 13th centuries wrote in Italy the following saying, quoted by Messegue: Post pirum da potum, post pomum vade cacatum (After pears, urine; after apples, feces).
Ernst Schneider healed diverse severe cases of dysentery, during the Second world war, with an apple diet lacking any other treatment, which allowed Dr. Schneider to discover the extraordinary healing properties of the fantastic fruit of the apple tree that is entirely medicinal. Apples are a medicinal food par excellence.
Carlyle Apple Pectin | 1950mg | 150 Capsules | Non-GMO & Gluten Free Herbal Supplement
APPLE PECTIN: Naturally occurring fiber found in many fruits and vegetables such as red apples
TRADITIONAL SUPPLEMENT: Delivers 1,950 mg of Apple Pectin per serving in quick-release capsules
ROOTED IN WELLNESS: Carlyle provides premium, honest supplements in your pursuit to healthy living
CARLYLE MANUFACTURERS: Laboratory Tested, Trusted Ingredients, Superior Quality, 100% Guaranteed!
NATURALLY FREE OF: Gluten, Wheat, Yeast, Lactose, Soy, Artificial Flavor, Preservatives and Non-GMO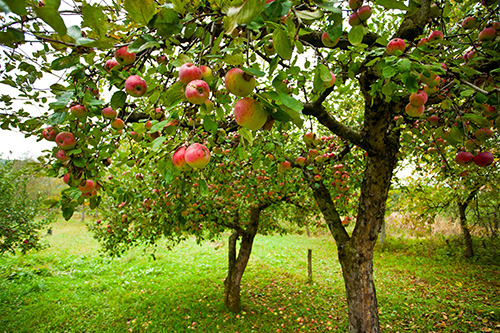 Apple Tree Scientific Facts
French: Pommier.
Spanish: Manzano.
Environment: The apple tree is native to western Asia, spread worldwide, both cultivated and wild (Malus silvestris Miller). The apple tree prefers cold climates and Northern continental regions.
Description: The apple tree is a member of the Rosaceae family and is of medium size, with white flowers and fleshy fruits, of which more than one thousand varieties are known.
Parts of the plant used medicinally: The fruits, the bark, and the flowers.
Healing Properties and Indications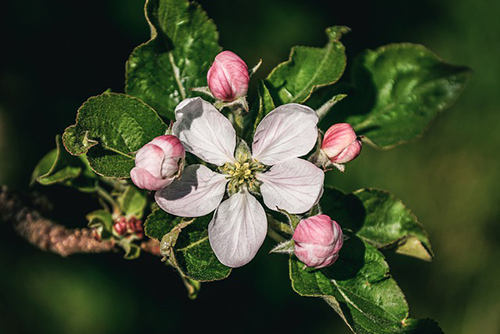 Apples contain 12 to 15 percent of sugars (dextrose, levulose, and saccharose), less than 0.5 percent of proteins and fats; minerals (potassium, calcium, phosphorus, magnesium, iron, and traces of sodium), vitamins A, B1, C, and niacin; malic, citric, and salicylic acids; tannin, with astringent properties; pectin, a hydrocarbon substance with absorbent and antidiarrheic properties, and high amounts of enzymes. The apple tree and its fruit has the following properties: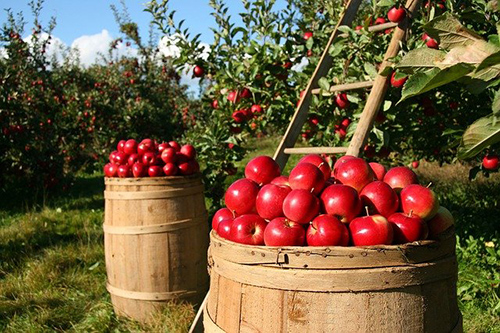 The fruit of the apple tree is excellent medicinal food in all chronic ailments such as digestive and respiratory afflictions, arteriosclerosis, arthritis, hepatopathy (liver afflictions), kidney disorders, obesity, cardiopathy (heart afflictions), high blood pressure. It is also recommended to delay the aging process.
Apple tree bark has invigorating febrifuge and astringent properties. It has been used as a substitute substance for quinine. Presently, it is used for infectious diseases, as a febrifuge and invigorating substance, and in recovery stages.
Apple tree flowers and leaves are diuretics. They are recommended for kidney stones, nephritis ( kidney inflammation), and arterial hypertension.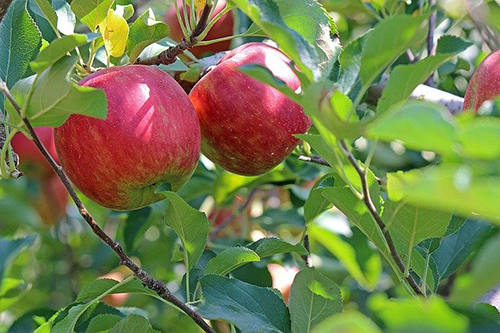 Apple Treatments
Apple treatment: To reinforce its benefits from all indications given, we recommend that you take, over three to five days, one or two kg of apples as your only food. They can be eaten grated, cooked, or baked without sugar. This treatment must be repeated two to four times a year.
Kempner diet: During a whole month, consume only apples and rice, preferably together. The results are excellent for hypertension, excess cholesterol, obesity, and kidney affections.
How to use the Apple Tree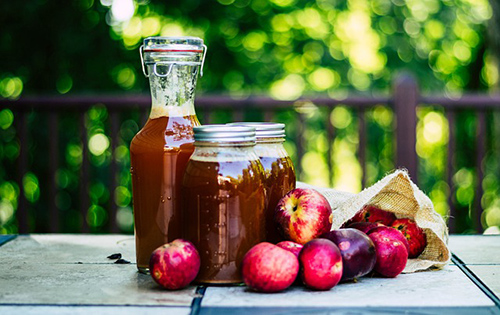 Raw apples (grated) and also roasted or boiled. From half to one kg daily. Unless they come from organic cultivations, it is better to peel them, thus not being treated with insecticides or other chemical products.
Juice. A glass of juice daily at breakfast ensures good physical results. It can be mixed with lemon or carrot juice to achieve a better revitalizing effect.
Decoction. Two sliced apples boiled in one liter of water for half an hour. The resulting liquid, sweetened if desired, is recommended for weakened ill people before starting any solid diet.
Bark decoction, prepared with 50-100 g of apple tree bark per liter of water. Drink from three to five cups daily as an invigorating, febrifuge, and astringent.
Decoction of leaves and flowers, with 50 g per liter of water. Drink four to five cups daily as a diuretic.
REFERENCES
George D. Pamplona-Roger, M.D. "Encyclopedia of Medicinal Plants." George D. Pamplona-Roger, M.D. Encyclopedia of Medicinal Plants. Ed. Francesc X. Gelabert. vols. 2 San Fernando de Henares: Editorial Safeliz, 2000. 513, 514. Print.
Last update on 2023-09-30 / Affiliate links / Images from Amazon Product Advertising API