Boldo health benefits: Boldo is one of the medicinal plants most used in preparing medicines for treating liver and gall bladder diseases. There are several medicines, laboratory-produced, in whose composition boldo is an essential part. This plant has some properties that any chemically synthesized product could never achieve.
It is a highly appreciated plant in Chile. Native Andean Indians used boldo because of its stomachic and digestive properties. It can be currently found in pharmacies and herb shops of Europe and America, and still with its primitive Araucanian name.
Boldo Scientific Facts
Scientific Name: Peumus boldus Molina.
French: Boldo.
Spanish: Boldo.
Environment: The plant grows wild in Chile and Andean areas of South America. It is cultivated in Italy and North America.
Description: Tree or shrub of the Monimiaceae family, growing up to 5 m high, with elliptic, rough leaves and white or yellowish flowers. The whole plant gives an aroma similar to that of peppermint.
Parts of the plant used medicinally: The leaves.
Boldo Health Benefits
The boldo leaves contain around 20 alkaloids derived from aporphine, the most important of which is boldine, making 25 to 30 percent of the whole. They also have essential oil, which gives the plant its typical smell. In this essential oil, there are eucalyptol, ascaridole, and cymol. The leaves also contain several flavonoids and glycosides (boldoglycine).
The most outstanding properties of boldo are as follows: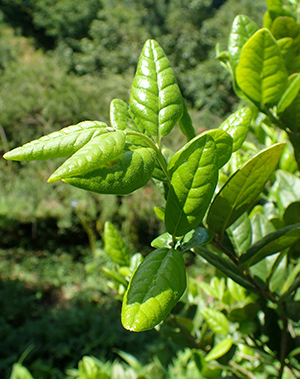 Boldo is also helpful for biliary lithiasis (gall stones) and alleviating digestive discomfort and the sensation of distention after meals, which are characteristic of this ailment. Boldo is not able to dissolve gall stones or provoke their expulsion. However, boldo has been proven to produce changes in the bile's chemical composition and physical properties. Hence, it makes bile more fluid and less lithogenic, forming stones or calculi). Boldo thus prevents the bile from forming new stones or those existing from growing.
Eupeptic (eases digestion) and appetizer. Boldo is recommended for the bloated stomach, slow digestion, lack of appetite, and bad breath (sour).
Mildly laxative, probably as a consequence of the higher flow of bile in the intestine, which this plant provokes.
Boldo is usually taken in association with other choleretic and cholagogue plants (artichoke, rosemary) or laxative (alder buckthorn, tinnevelly senna, etc.).
Warning
Never exceed the prescribed dose (four cups a day) since boldo has narcotic and anesthetic properties in high doses, acting on the central nervous system. These effects only occur when taken in high doses and never with those doses recommended here. Even though its impact on the fetus has not been proven, pregnant women should abstain from this plant.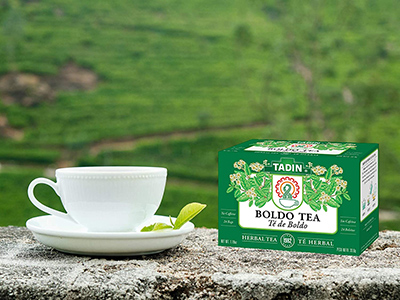 How to use Boldo
Infusion with 10 to 20 grams of leaves per liter of water. Drink a cup before meals, up to four daily.
Dry extract. One gram, three or four times a day, before meals.
REFERENCES
George D. Pamplona-Roger, M.D. "Encyclopedia of Medicinal Plants." George D. Pamplona-Roger, M.D. Encyclopedia of Medicinal Plants. Ed. Francesc X. Gelabert. Vols. 1 San Fernando de Henares: Editorial Safeliz, 2000. 390, 391. Print. [boldo health benefits]