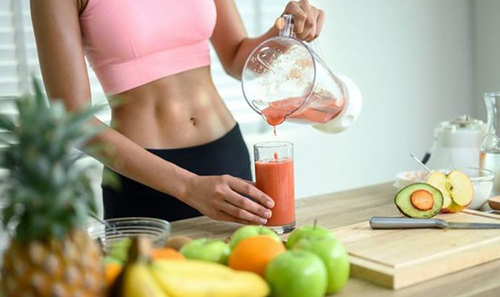 The notion of juicing for weight loss has been around for many years. The principles behind this are simple and easy to understand. However, this form of weight loss is best used for a limited amount of time. For example, people that promote juicing for weight loss will tell you to use it for a certain number of days. Here are some popular juice fast diet titles:
10-day juice fast weight loss results
3-day juice cleanse weight loss
30-day juice fast weight loss results
3-day juice diet
Breville Juice Fountain Plus Juicer, Brushed Stainless Steel, JE98XL
The Breville Juice Fountain Plus is the perfect way to get yourself into the world of juicing; This centrifugal juicer features a 3 inch extra wide fruit chute, dual speeds, lightning-quick operation and simple clean up
UNIQUE EXTRACTION SYSTEM: The Breville juicers titanium reinforced disc and Italian-made micro mesh filter basket are made out of stainless steel and together are designed for optimum juice and nutrient extraction
As you can see, all of those mentioned above limit you to a certain number of days.
You will naturally abstain from consuming processed carbohydrates, fats, cholesterol, and refined sugars during a juice fast. Other problematic items you will avoid for the allotted number of days are coffee and alcohol.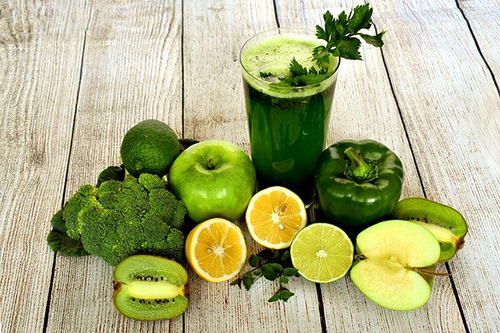 Some benefits of juice fasting for weight loss are the cleansing of the kidneys, liver, and other related systems such as the digestive tract. Also, juicing gives your system a necessary break from dealing with fiber, which helps allow other nutrients to be absorbed more proficiently and promptly.
Lately, there has been an immense amount of hype and claims about extended juicing for weight loss, including the destruction of free radicals, fat burning, pain relief, and disease-fighting benefits. However, these claims are yet to be supported by any known or reliable sources.
Juicing for Weight Loss is Not a Long-Term Answer for Weight Issues
When you use juicing for weight loss, keep in mind that it is only meant to be a short-term solution. Remaining on any juicing diet for elongated periods can cause horrible complications.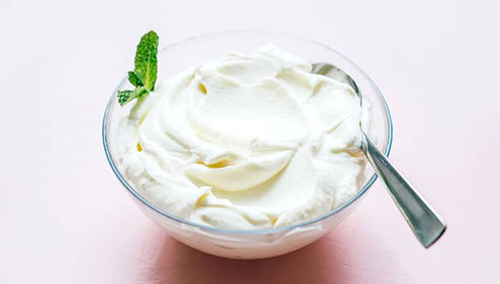 When you decide to juice, you choose to drink your food, consisting of vegetables, herbs, and fruits. When used along with a healthy and varied diet, juicing is an excellent way to increase energy and essential nutrients. The more popular juicing foods include carrots, apples, celery, beetroot, ginger, and mint, which when combined, make for a fantastic pick-me-up tonic.
Losing weight is pretty much guaranteed when juicing. Unfortunately, most of the weight loss may not be actual fat. Some individuals lose muscle mass, which is mainly due to the absence of protein. Another risk of continuous juicing is the slowing of the metabolism, which means that limited energy will burn when you go back to solid foods, which will lead to more fat storage and eventually weight gain.
The proper way to juicing for weight loss is to juice more frequently (every two-three hours preferably) and balance your juices by incorporating protein such as supplemental powders or natural sources like Greek yogurt or almond milk.
High Calorie and High Carb
Most juices can be somewhat calorie-dense, mainly when mostly fruit, thanks to their high carbohydrate content. The Juicing process also removes the all-important dietary fiber from fruits and vegetables. When fiber is removed, what is left is mainly sugar, which is problematic, especially when the primary purpose for juicing in the first place is weight loss.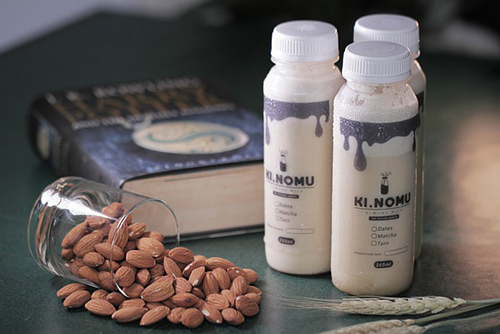 Thankfully, this is not a problem if the juice fasting for weight loss is used as a short-term rejuvenating and cleansing endeavor. When used the right way, juicing along with a healthy lifestyle, balanced diet, and plenty of exercises can be an exceedingly efficient way to lose weight and keep it off. However, juicing alone should not be considered as a long-term weight loss solution. Beware of fad diets because they cannot be sustained for long periods.
In the beginning, juicing and fasting will result in dramatic weight loss. However, this form of weight loss cannot be maintained long-term without affecting your health negatively.
Hopefully, before you decide on juicing for weight loss, you consult a health care professional to discuss the potential risk factors. People suffering from heart disease and diabetes should not consider any form of juicing. Pregnant and breastfeeding women should abstain as well.
Incorporate a wide assortment of fruits and vegetables if you decide to jump on the juicing to lose weight bandwagon. Keep in mind to wash them thoroughly before putting them into the juicer or blender, especially if they are not organic. Thorough washing helps eliminate concentrated fertilizers, and pesticides, especially in green leafy vegetables.
Last update on 2023-12-04 / Affiliate links / Images from Amazon Product Advertising API