Most people already know that exercise, sleep, and supplements can strengthen their immune systems. However, what those people do not know is that their personality can also play a significant role in boosting the immune system.
According to research, the immune systems of hardworking and diligent people are naturally more robust, and they live a lot longer. The study shows that being disciplined and dependable can help you stave off disease, allowing you to live a longer, healthier, and more fulfilling life. In this article, you will learn more about making your personality work to improve your immune system.
Sale
Genius Mushroom – Lions Mane, Cordyceps and Reishi – Immune System Booster…
Nurture Your Mind, Body & Spirit*: Genius Mushrooms by The Genius Brand combines 3 of the most researched mycological species on the planet that help enhance mental clarity, support immune function, promote natural energy, and more.* Genius Mushrooms are keto, paleo, and vegan friendly. These organic mushrooms are grown in the USA without carriers, fillers, artificial flavors, or GMOs. Serving size 3 capsules, 30 servings per container.
Immune System Booster*: Step up your immune support with Reishi Mushroom Extract.* Used for centuries, this immune booster is what you need to help keep your health in check and dodge things like the common cold.* This mushroom extract also helps calm the body.
Boosting the Immune System by Getting Organized
There is a treasure trove of benefits to be had when you are disciplined and dependable. A few of these benefits include higher productivity, healthier lifestyle, and high achievements. The best way to start on this journey is to take a purposeful approach to life.
Incorporate the following strategies: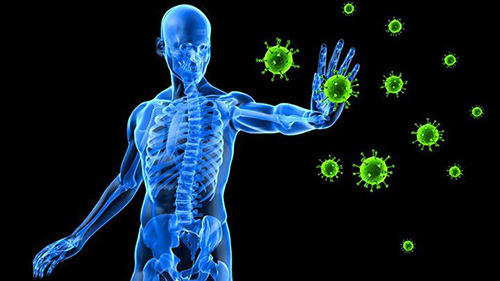 Goal setting: Always try to give yourself a goal to accomplish every day. However, make sure that your set goals are attainable, meaningful, and realistic to your situation. Write them down, which helps make them concrete in your mind.
Time management: Prepare a schedule daily. Planning always seems to help with focus and priorities, which allows you to accomplish more in less time.
Create routines: Add structure to your days, which automatically helps you create intelligent choices and healthy habits. Go to bed early and prepare most of your meals at home instead of eating out regularly.
Get rid of clutter in your life: A clean environment alleviates stress and saves you tons of time looking for essential documents, phone chargers, etc. Get rid of items you do not use and purchase systems that help you organize drawers and closets.
Stay away from or limit distractions: Look around and figure where in your life you are wasting time. Try cutting back on browsing the internet and watching television. Also, simplify your beauty routine as well as your wardrobe.
Limit or avoid multitasking: According to studies, you will be more efficient focusing on only one task at a time, which increases the overall quality of your work. Your brain will also benefit.
Make use of technology: Take advantage of the many apps and tools available to help complete projects faster. For instance, use collaboration tools at work and programmable cookers at home. Another great idea is to automate tasks such as scheduling appointments and the backing up of files.
Do not procrastinate: Act now! You can help with this task by breaking down large projects into smaller ones. Diagnose, address, eliminate, or control factors such as perfectionism or depression that may be causing mental issues that make it difficult for you to take risks or make sound decisions.
Boosting the Immune System While Improving Relationships
Being disciplined and dependable can also strengthen and improve relationships as well. These types of people tend to develop stable relationships and gain more influence.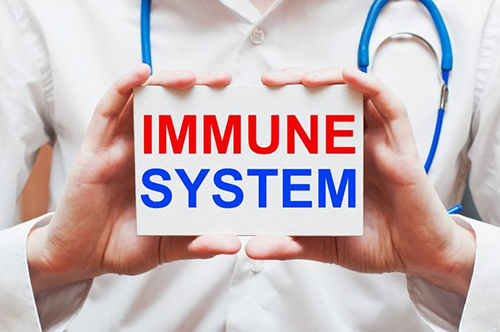 Try the following techniques:
Encourage gratitude: Feeling thankful will help to motivate you to fulfill obligations and give back to your community. Keep a gratitude journal and reflect on the kindness of others.
Endure through obstacles: How do you react whenever you stumble upon setbacks and delays? If your first thought is to give up, remember your aim. Take some credit for at least trying. Take risks that are worthwhile and learn from past experiences.
Establish boundaries: The best way to stay in front of your to-do list is to make sure that it is built on realistic goals. Always respectably decline requests that will drive you beyond your capacity not to make excuses later. Make sure to take all breaks to avoid burning yourself out.
Always be on time: You'd be surprised how tiny things make such a big difference. Always be punctual when it comes to business meetings and lunch dates. Not keeping people waiting shows them that you value their time. However, life happens, and when you are running late, make sure you let them know as soon as possible. Therefore, they will have time to respond accordingly.
Take responsibility: Always take accountability for your actions. Know that you are the one in charge of your decision-making and accept the consequences of your actions. Do not forget to apologize whenever you fail to meet expectations.
Though it is beneficial to learn how to become principled, know that time is on your side. Studies show that people tend to become more dependable and disciplined as they get older. Utilize the power of personality to boost the immune system, which will help you live a long, healthy, and fulfilling life.
Last update on 2023-12-03 / Affiliate links / Images from Amazon Product Advertising API