Chemical composition: riboflavin
Sources: widely distributed in all-natural foods of both plant and animal origin.
Function:
Energy production: Riboflavin is necessary for all chemical reactions in which energy is produced in the body from carbohydrates, fats, and when the former is lacking, from proteins.
Formation of pigments in the retina involved with vision.
Necessary for the synthesis of corticoid hormones in the cortex of the suprarenal glands. These hormones prepare the body to confront stress, among many other functions.
Sale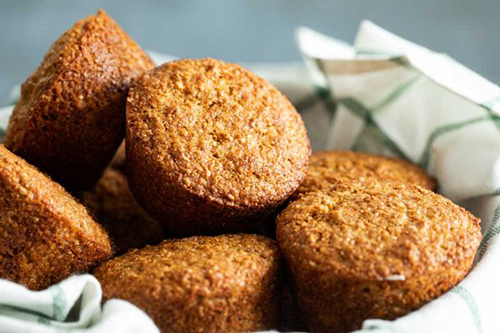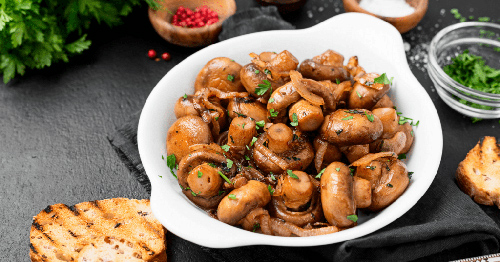 Vitamin B2 deficiency symptoms: Fatigue, weakness, apathy, vision disorders, seborrheic dermatitis, skin eruptions, anemia.
Increased need: Stress, fatigue, dermatitis and eczema, vision disorders.
Loss during food processing: Even though riboflavin is quite heat resistant, 10% to 20% is lost during cooking. Dehydration and freezing have little effect.
Top Vitamin B2 Foods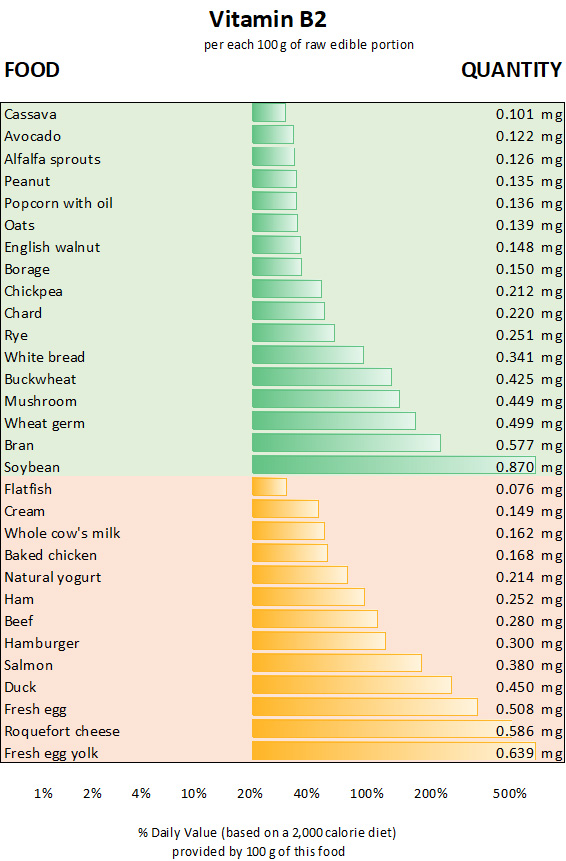 REFERENCES
George D. Pamplona-Roger, M.D. "Encyclopedia of Foods and Their Healing Power." George D. Pamplona-Roger, M.D. Encyclopedia of Foods and Their Healing Power. Trans. Annette Melgosa. Vol. 1. Chai Wan: Editorial Safeliz, 2005. 391. Print. [Vitamin B2 foods]
Last update on 2023-12-03 / Affiliate links / Images from Amazon Product Advertising API