The red currant plant is a beautiful shrub that resembles a grapevine at first sight because of its palm-shaped leaves and its hanging berries, which are red in color and sweet-and-sour in flavor. It is highly valued due to its delicate taste and its stimulant properties.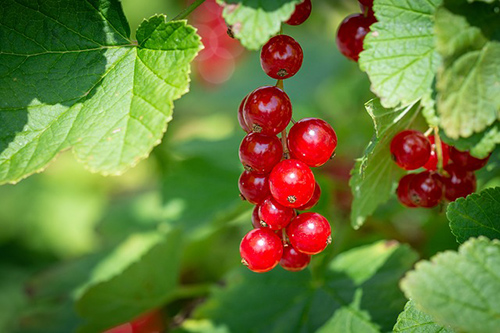 Red Currant Plant Scientific Facts
Other names: Ribes spicatum Robs, Ribes silvester Syme, Northern red currant, raisin tree.
French: Groseillier.
Spanish: Grosellero.
Environment: Native to Central Europe and northern Asia, at present, it is cultivated even in America.
Description: Non-thorny shrub of the Saxifragaceae family, growing from 1 to 1.5 m high. Its red fruits, hanging in clusters, contain several tiny seeds.
Parts of the plant used medicinally: The berries.
Healing Properties and Indications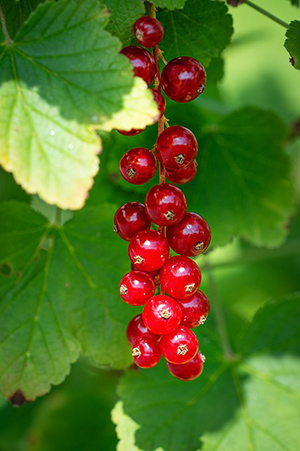 The fruit contains organic acids, sugars, mucilage, and vitamin C. They have an appetizer, digestive, depurative, diuretic, and laxative properties. The organic acids they contain (malic, citric, and tartaric) stimulate the stomach and intestinal secretions, easing and invigorating the entire digestive process. Currant fruit is recommended for:
Lack of appetite.
Rehabilitation from fever and infectious diseases.
Rheumatism and gout.
Kidney stones.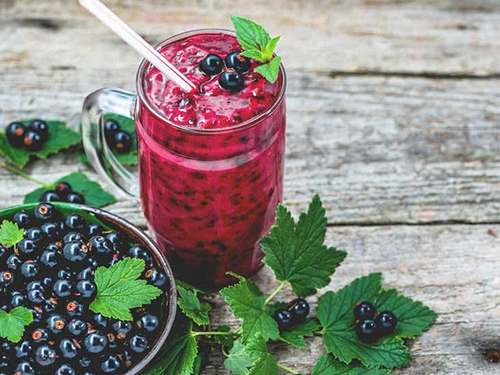 European Black Currant
The European black currant, also called cassis, has ripe black fruit, unlike the red currant. This black fruit has the same properties as the red currant, with even a higher percentage of vitamins and minerals.
The leaves of the black currant contain flavonoids, with diuretic, anti-inflammatory, and anti-rheumatic properties, thus being used for rheumatism, gout, excess uric acid, and kidney stones as an infusion (with 30g per liter of water); drink three cups daily.
How to use Red Currant
Currant fruit can be eaten fresh, in a jam, syrup, or juice with no other limit than appetite.
REFERENCES
George D. Pamplona-Roger, M.D. "Encyclopedia of Medicinal Plants." George D. Pamplona-Roger, M.D. Encyclopedia of Medicinal Plants. Ed. Francesc X. Gelabert. vols. 2 San Fernando de Henares: Editorial Safeliz, 2000. 468. Print. [red currant plant]