The pleurisy root produces a white sap and has been widely employed in North America to treat respiratory afflictions. Its name was given by the natives, who have used the plant for ages.
Pleurisy Root B120 Alcohol-Free Herbal Extract Tincture, Concentrated Liquid…
100% NATURAL PRODUCT: No artificial colors or flavors
MADE AND TESTED IN THE USA: We made our products in Colorado, famous for its pure nature
Verified herb identity, confirmed highest quality of raw herb and the extract
Best natural sources of herbs and materials: Every vendor is carefully picked to meet our high standards
30-day MONEY-BACK GUARANTEE: No questions asked, just ship the item back to us and get full refund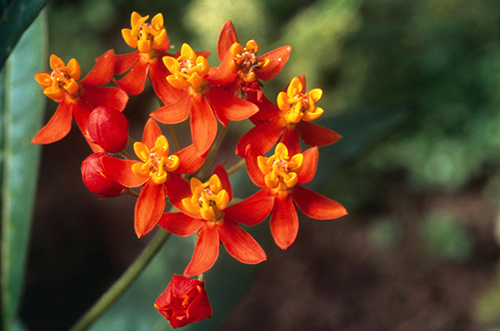 Healing Properties and Warning
This plant's most essential active component is asclepiadine, a glycoside similar to the foxglove plant. It also contains essential oil, resin, starch, mucilage, and tannin.
The root of the plant has a strong expectorant and sudorific effect. When combined with other treatments, the plant renders good results for bronchial catarrh, acute and chronic bronchitis, and pneumonia.
WARNING! When consumed fresh, the leaves and the stem may cause poisoning since they contain a toxic glycoside that disappears with drying. The leaves and stems of the plant have been known to poison animals that eat them. The fresh root can also be toxic.
In the 19th century, pleurisy root was widely used as an expectorant. It is an ideal remedy for pneumonia and pleurisy. For severe cases, mix equal parts of the plant with an infusion of skullcap, and take in small amounts (two ounces) every half hour while warmly tucked in bed. It makes for an excellent sweating agent that aids in the breaking up of bronchial problems, pleurisy, colds, and cases of flu. Additionally, it can be combined with cayenne at the onset of a cold.
Native Americans used it to treat dysentery and chest problems by chewing dried roots or making tea. Pleurisy encourages the flow of normal lung fluids, stimulates the lymphatic system, and reduces the inflammation of the pleural membranes of the lungs. It is also helpful for treating bowel and stomach disorders in children.
Use one tablespoon to a quart of boiling water, let steep for thirty minutes, and use warm as an enema to treat bowel problems.
Pleurisy Root Varieties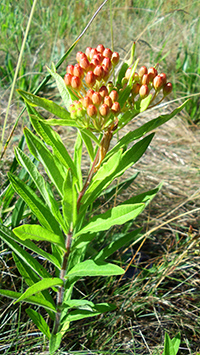 The genus Asclepias includes several American species besides the Asclepias tuberosa L., proper to among which the most outstanding in phytotherapy is the following.
Asclepias curassavica L.
Asclepias incarnata L., whose bark provides a textile fiber. The root and the rhizome of both this one and the latter varieties have properties and medicinal uses similar to those of the Asclepias tuberosa L.
Asclepias speciosa Torr., Asclepias syriaca (milkweed), which are grown for eating as vegetables and to make chewing gum from their latex.
Pleurisy Root Scientific Facts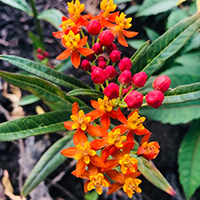 Other names: Butterfly weed, Canada root, flux root, tuber root, white root, wind root, orange swallow-wort.
Spanish: Asclepias.
Environment: Native to North America, where it grows in sandy, dry soils. In Europe, some varieties of this plant are grown as ornamental herbs.
Description: Plant of the Asclepidiaceae family, whose stem grows up to one meter high. Its leaves grow in a spiral pattern around the stem, and its flowers are orange or yellow, gathering in umbels on the top of the stem.
Parts of the plant used medicinally: Dried root.
How to use Pleurisy Root
Infusion: Steep for thirty minutes and take one to two cups daily; children should take one to five drops in hot water every one to two hours. Decoction: Simmer for five to fifteen minutes and take two to three ounces as needed. Tincture: Take thirty to sixty drops every three hours. Fluid Extract: Take ½ to one teaspoon three to four times daily. Powder: Take three to five #0 capsules (20 to 30 grains) three to four times daily.
REFERENCES
George D. Pamplona-Roger, M.D. "Encyclopedia of Medicinal Plants." George D. Pamplona-Roger, M.D. Encyclopedia of Medicinal Plants. Ed. Francesc X. Gelabert. Vols. 1 San Fernando de Henares: Editorial Safeliz, 2000. 298. Print.
Vance Ferrell Harold M. Cherne, M.D. The Natural Remedies Encyclopedia [Book]. – Altamont, TN: Harvestime Books, 2010. – Vol. Seventh Edition: 7: pp. 175.
Last update on 2023-09-27 / Affiliate links / Images from Amazon Product Advertising API