The name of the sanicle plant comes from the Latin word sanare (to heal) and references the many properties attributed to this plant.
Sanicle 900mg ~ 90 Capsules – No Additives ~ Naturetition Supplements
Sanicle 900mg ~ 90 Capsules – No Additives ~ Naturetition Supplements
The product does NOT contain: Preservatives, artificial coloring, artificial flavor, yeast, corn, milk or milk derivatives, lactose, salt, sodium, soy, sugar, gluten, starch or wheat.
Best Quality.
Made in USA
100% Pure and Natural. Other Ingredients: Gelatin, Rice Powder.
Sanicle Plant Scientific Facts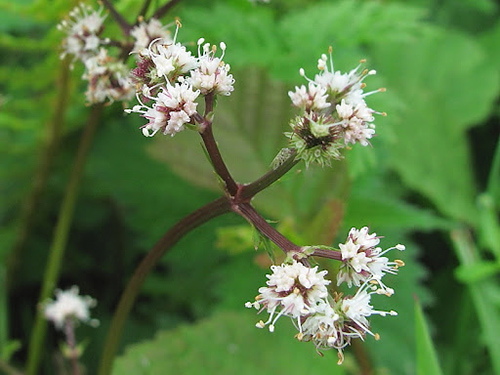 Other names: European sanicle, wood sanicle.
French: Sanicle d'Europe.
Spanish: Sanicula.
Environment: Spread in deciduous tree forests, especially oak tree forests, in Central and southern Europe.
Description: Vivacious plant of the Umbelliferae family, growing from 20 to 50cm high, with plain-shaped leaves, with a long petiole, almost all of them rising from the base.
Parts of the plant used medicinally: The leaves.
Healing Properties and Indications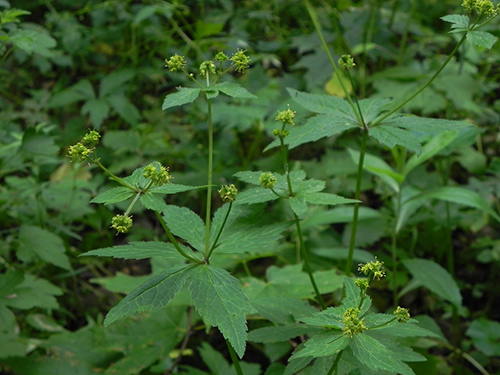 This plant contains tannin, allantoin, anti-inflammatory properties, saponins with expectorant properties, and essential oil. The plant has cicatrizant, astringent, vulnerary, and expectorant properties.
When used internally, it is recommended to ease coughs and soften secretions from the bronchial catarrh, but its most important application is external uses.
Infected wounds, sores, and varicose ulcerations: When applied as compresses or bathing, sanicle has an extraordinary cleaning power on the tissues suffering from necrosis. It also stimulates epithelization (formation of new skin).
Bruises and sprains: Poultices with sanicle alleviate inflammation and promote the reabsorption of hematomas (blood bruises).
Gingivitis, mouth sores, tonsilitis, and pharyngitis as mouth rinses with its decoction.
How to use Sanicle
Infusion with 30g of leaves per liter of water. Drink three cups daily sweetened with honey.
Compresses soaked in a decoction made with 50-60g of leaves per liter of water, boiling it for ten minutes.
Poultices with fresh mashed leaves applied to the affected area.
Baths with the same decoction used in compresses.
Mouth rinses with the liquid of the decoction mentioned above.
American Sanicle Plant
A similar species to European sanicle grows in America: American sanicle (Sanicula marylandica L.), whose root has the same medicinal properties as the European species. This species is also called black sanicle and black snakeroot.
No products found.
REFERENCES
George D. Pamplona-Roger, M.D. "Encyclopedia of Medicinal Plants." George D. Pamplona-Roger, M.D. Encyclopedia of Medicinal Plants. Ed. Francesc X. Gelabert. vols. 2 San Fernando de Henares: Editorial Safeliz, 2000. 725. Print.
Last update on 2023-12-04 / Affiliate links / Images from Amazon Product Advertising API