Rhodiola tincture is among the few plant remedies that receive much attention and recognition among herbal treatments. This hardy plant has been used medicinally for ages, and it may be found tucked away amid the rocky outcrops of Siberia and other chilly locations. Furthermore, health advocates and scientists have shown increased interest in the plant, specifically in the form of tincture and tea. Let us take a deep dive into the benefits, usage, and warnings of rhodiola tincture and its close relative, rhodiola tea.
16-in-1 Rhodiola Rosea Tincture – Rhodiola Rosea Supplement with Astragalus, St…
✅SUPPORTS ENERGY & MOOD – Powerful 16-in-1 herbal formula, add these amazing natural ingredients – rhodiola, astragalus, ginseng root, saffron with bacopa Monnieri, cardamom, chamomile flower, St. John's wort, passionflower Leaf, Hops, and Holy Basil and more! maximum effectiveness to provide energy, stamina recovery, Brain Function & Calm Mood, and get you back on the road to a healthier you!
✅RHODIOLA ROOT EXTRACT – We chose the highest quality Rhodiola rosea roots we could find, and extracted them in a liquid remedy for fast support! Active Rhodiola helps promote vitality and reduces feelings of fatigue in busy lives.
The Crassulaceae family includes the rhodiola rosea plant, sometimes known as Arctic or Golden root. It does well in the cold and challenging setting of the high-altitude areas of Europe and Asia, where it thrives. Its adaptogenic qualities, it is theorized, contribute to its resilience.
Tinctures: A Healing Art
Plants are extracted in alcohol to make tinctures. Alcohol may be used as a solvent to extract essential compounds from plants. Tinctures are an efficient and well-tolerated form of herbal medicine because of their high concentration.
Rhodiola Tea: A Sip of Tranquility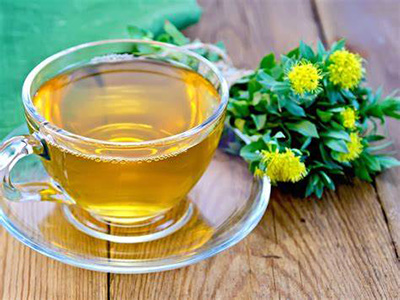 Rhodiola tea is another common way to take in this adaptogen. The adaptogenic properties of this plant can be enjoyed more subtly by brewing the dried roots. Many people find the somewhat sweet and earthy flavor of rhodiola tea, which is often used as a stress reliever, relaxing and comforting. The tincture's effects can be obtained with regular use of the tea but in a more subtle form. It's an excellent replacement for coffee and other caffeinated beverages.
Benefits of Rhodiola Tincture
Adaptogenic Properties: Rhodiola's popularity stems primarily from its adaptogenic benefits. To cope with stress and go back to normal, the body might use adaptogens, which are plant-based chemicals. Rhodiola tincture is helpful because it can help you cope with stress by increasing your body's capability to deal with both mental and physical pressures.
Enhanced Cognitive Functions: Some studies have found a connection between rhodiola and better cognitive function, namely increased memory, focus, and attention. This impact may be due to increased activity of neurotransmitters and blood supply to the brain.
Energy and Stamina Boost: For hundreds of years, locals in Siberia have relied on Rhodiola to combat fatigue and boost vitality. Those who participate in intense physical exercise on a regular basis, such as athletes, will get the most from this.
Mood Elevator: It's well-known that rhodiola may improve one's disposition. Restoring the brain's natural neurotransmitter balance has been related to better mood and less depressive symptoms.
Antioxidant Properties: Rhodiola contains the antioxidants salidroside and rosavin, which may protect cells from oxidative stress-induced damage.
How to Use Rhodiola Tincture
The typical dosage is twenty to thirty drops of the tincture three times a day. However, the appropriate dosage will vary with each individual and each tincture. Consult your doctor or an herbalist before starting any new supplement program.
Precautions
Rhodiola is probably safe for most individuals to take, but there are a few things to keep in mind:
See how your body reacts to a minimal dose initially.
It's best to stay away from the plant when trying to conceive or while breastfeeding.
It should be used cautiously by those with bipolar illness since it has been linked to mania.
Dry mouth, dizziness, and stomach issues are some of the adverse symptoms that might occur.
This plant has been used for centuries, and you can now enjoy those advantages in two modern forms: tincture and tea. The herb stands out as a natural ally in the pursuit of well-being and balance, whether in a concentrated extract or a soothing brew. It should be treated with the same attention and caution as any other dietary supplement or herbal medicine.
Other Popular Tinctures to Consider
Echinacea Tincture
Primary Uses: Immune system support and combating colds and flu.
Effectiveness: Widely researched and deemed effective by many for short-term use.
Milk Thistle Tincture
Valerian Root Tincture
Primary Uses: Sleep aid and anxiety relief.
Effectiveness: A known traditional remedy for insomnia, though results can vary among users.
St. John's Wort Tincture
Primary Uses: Mood enhancement and combatting mild to moderate depression.
Effectiveness: Supported by some studies, though, it can interact with various medications.
Ginkgo Biloba Tincture
Primary Uses: Memory enhancement and circulatory support.
Effectiveness: Mixed reviews; some studies support its use for cognitive enhancement.
Turmeric (Curcumin) Tincture
Dandelion Root Tincture
Effectiveness: Traditionally used for liver and digestive health.
Chamomile Tincture
Primary Uses: Sleep aid, digestion support, and anti-anxiety.
Effectiveness: Widely accepted for its calming effects.
Feverfew Tincture
Primary Uses: Migraine prevention.
Effectiveness: Some studies support its use for migraine prevention, but results can vary.
Licorice Root Tincture
Primary Uses: Digestive support and adrenal gland health.
Effectiveness: Used in traditional medicine, but prolonged use can have side effects.
The quality and concentration of the tincture, as well as the person using it, might affect the tincture's effectiveness and tolerability. It's essential to source tinctures from reputable suppliers and consult a professional when considering them for health purposes.
Notable Rhodiola Tincture Brands
When evaluating any product, consider
The potency of the dynamic components (e.g., salidroside and rosavin).
Any independent analysis of the product's efficacy and safety.
Reviews and testimonials from other users.
Recommendations from trusted health professionals.
Finally, it's important to remember that everyone's reactions are different, so what may be the "best" brand for you may not be the "best" for someone else.
Rhodiola Tincture FAQs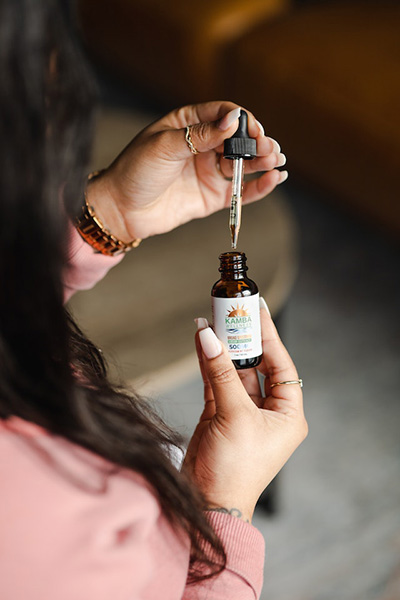 Q: What is the primary active compound in rhodiola rosea?

A: Among the many active chemicals in rhodiola rosea, salidroside, and rosavin have received the most significant attention from researchers. How and where the rhodiola is extracted can affect how concentrated these chemicals are.

Q: Can rhodiola tincture be taken with other medications or supplements?

A: Rhodiola tincture should not be used with other drugs or supplements without first talking to your doctor. Some drug interactions might lower efficacy or trigger unwanted side effects.

Q: How long does it take to see the benefits of rhodiola tincture?

A: Users vary in how long it takes them to experience the results, although it can be as little as a week. Whether or not this is effective depends on the person's physiology and the nature of their problems.

Q: Can I make my own rhodiola tincture at home?

A: Dried rhodiola rosea roots and a solvent such as alcohol may create a tincture at home. However, using a tried-and-true recipe and clean, wholesome ingredients is crucial.

Q: Are there any allergenic concerns with rhodiola tincture?

A: Rhodiola allergies are extremely unusual yet possible. It is essential to test a small amount first if you have a history of plant allergies.

Q: Does rhodiola tincture have an expiration date?

A: The tincture does expire, just like any other natural product. It must be kept in a cool, dark location and used before the expiration date printed on the package.

Q: Are there any populations that should avoid rhodiola tincture?

A: Women who are pregnant or nursing, those who have bipolar illness, and those who take certain drugs (particularly MAO inhibitors) should use caution when using the tincture and should seek the advice of a medical practitioner before doing so.

Q: Can rhodiola tincture be taken alongside other adaptogens?

A: It's true that rhodiola is frequently mixed with other adaptogens like ashwagandha and ginseng. However, use caution while using many supplements at once and seek the advice of a medical expert.

Q: Is rhodiola tincture safe for long-term use?

A: Rhodiola has been taken safely for long periods by many people; however, it is sometimes advised to take pauses (such as one week off every month) to enable the body to reset and prevent potential resistance to its benefits.

Q: How is the taste of rhodiola tincture?

A: The flavor has a hint of sweetness balanced by a harsh aftertaste and is reminiscent of rose and soil. Some manufacturers may add sugar or flavoring to their products to improve their taste.
Remember that these FAQs only give broad information; speaking with a doctor or herbalist is preferable for specific recommendations.
Last update on 2023-10-01 / Affiliate links / Images from Amazon Product Advertising API