The tiny flowers of the pansy plant, with their large peduncle and variegated colors, are genuinely exuberant. The combination of the internal and external uses of its internal and external uses achieves the best therapeutic results, which are especially notable for skin afflictions.
Pansy Plant Scientific Facts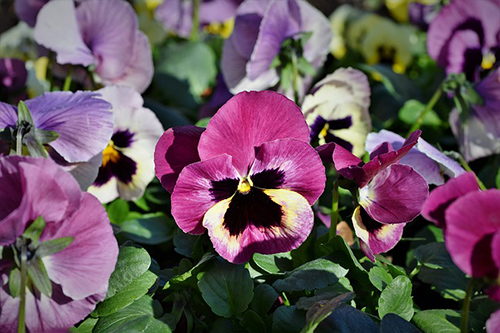 Other names: Garden violet.
French: Pensee.
Spanish: Pensamiento.
Environment: Common in unfarmed lands, meadows, and wheat fields all over Europe.
Description: Small plant of the Violaceae family, growing from 10 to 40 cm high, with solitary flowers, a large peduncle, and variegated colors: yellow, violet, white, etc.
Parts of the plant used medicinally: The plant, when blooming, preferably dried.
Healing Properties and Indications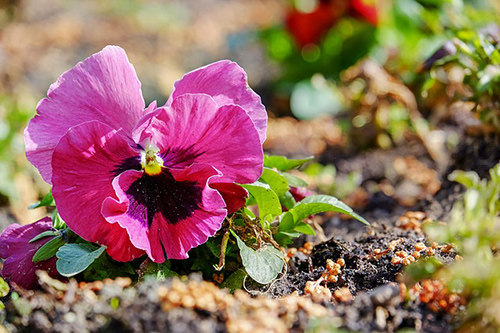 This plant contains mucilage, flavonoids, tannin, salicylic acid, saponins, and vitamin C. It has diuretic and depurative properties, which are attributed to saponins. It also has laxative, febrifuge (decreases fever), Sudorific, mildly antitussive, and blood-thinning properties.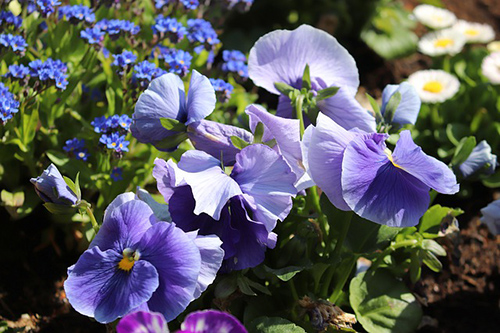 The most crucial application of pansy is the treatment of skin afflictions. It acts both in the interior of our body, cleansing the blood from the toxic waste which intoxicates the skin, and in the exterior, due to its cicatrizant and anti-inflammatory properties. It is successfully used for all kinds of eczema, even for those of babies on a milk diet (milk pustules); for allergic rashes, acne, ringworm, impetigo, several infections, senile dermatosis (atrophy of the skin in old persons), skin itching, psoriasis, and herpes. It is used as lotions and cleansers as a cosmetic, and against dryness, stretch marks, and skin wrinkles.
How to use Pansy
Infusion with 40-50g of dry plant per liter of water for 10 minutes. Drink three daily cups. For children, give from 10 to 20 ml per kg of weight daily of the same infusion. There is no risk of toxicity.
Lotions and cleansers with the same infusion employed internally.
REFERENCES
George D. Pamplona-Roger, M.D. "Encyclopedia of Medicinal Plants." George D. Pamplona-Roger, M.D. Encyclopedia of Medicinal Plants. Ed. Francesc X. Gelabert. vols. 2 San Fernando de Henares: Editorial Safeliz, 2000. 735. Print. [Pansy plant]
Last update on 2023-12-10 / Affiliate links / Images from Amazon Product Advertising API