The physicians of ancient Greece and Rome regarded the betony plant as a kind of panacea. It is believed that Roman Emperor Nero's physician wrote a list of forty-seven diseases that can be cured with Betony. However, most of the properties attributed to this plant could not have been proven, which does not mean it does not have them. Perhaps in the future, scientific research can learn the reason for the Roman physicians.
Sale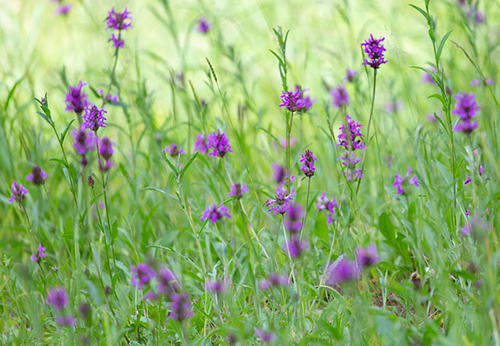 Betony Plant Scientific Facts
Other names: Bettonica Officinalis L, lousewort, purple Betony, wood betony.
French: Betoine.
Spanish: Betonica.
Environment: Native to western and southern Europe, it also grows in warm regions of America.
Description: Plant of the Labiatae family, growing up to 60 cm high, with a quadrangular stem and oval-shaped leaves covered by a hair layer. Its flowers grow in terminal spikes and are purple or pink.
Part of plant used medicinally: The whole plant.
Healing Properties and Warning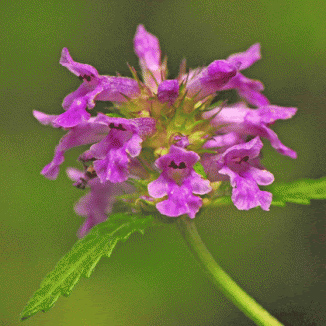 The betony plant contains tannin, bitter substances, glycosides, and saponins. Internally used, it is astringent, though, in high doses, it can produce gastritis and diarrhea. Its most important application is its vulnerary properties. It helps heal wounds, sores, and ulcers. It renders good results when it is applied locally on varicose ulcers.
The powder made with dry leaves has sneezing properties, reducing nasal congestion of sinusitis or the cold.
WARNING! We do not recommend it for internal use since it can produce digestive issues. Avoid the use of this herb during pregnancy.
Wood betony is an excellent herbal remedy for nervous afflictions, hysteria, and headaches. It is most commonly used in combination with other nervines to calm the nerves. It also helps stimulate liver function. Betony is also beneficial in treating cramps, neuralgia, insanity, nerve twitching in the face, palsy, convulsions, and diarrhea.
You can prepare powder herbs by adding equal parts of marjoram, and wood betony, with a pinch of eyebright and sniff it up your nose. It is believed that this would halt most stubborn headaches. In addition, it relaxes muscles and stimulates the heart. The herb also can improve appetite and digestion.
Combine wood betony with other blood-purifying herbs to treat gout and rheumatism. Additionally, combine it with other nervine herbs to calm nerves and treat nerve diseases when stress is present. An infusion taken three to four times a day in three-ounce doses will kill parasitic worms and open obstructions of the gallbladder and liver. It is suitable for cardiovascular disorders, anxiety attacks, nerve pain, hyperactivity, and colds.
In external applications, a poultice of the fresh herb can help heal wounds, relieve back pain, and draw out splinters.
NOTE: Wood betony can be used as a substitute for commercial black tea because of its similar flavor, but it lacks harmful acids and caffeine. Use ½ ounce and steep in a pint of boiled water for ten minutes.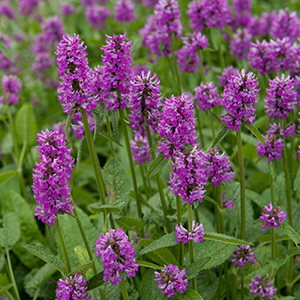 How to use Betony
Compresses with a decoction of 100g of plant per liter of water. Use in local application, several times a day, one compress on the affected skin, keeping it for 15 minutes.
Powder of dry leaves: Inhale it to induce sneezing.
Infusion: Steep for five to fifteen minutes and take three ounces three to four times daily. Tincture: Take thirty to sixty drops three to four times daily. Fluid Extract: Take ½ to one teaspoon three times daily. Powder: Take five to ten #0 capsules (30 to 60 grains) three to four times daily.
No products found.
REFERENCES
George D. Pamplona-Roger, M.D. "Encyclopedia of Medicinal Plants." George D. Pamplona-Roger, M.D. Encyclopedia of Medicinal Plants. Ed. Francesc X. Gelabert. vols. 2 San Fernando de Henares: Editorial Safeliz, 2000. 730. Print.
Vance Ferrell Harold M. Cherne, M.D. The Natural Remedies Encyclopedia [Book]. – Altamont, TN: Harvestime Books, 2010. – Vol. Seventh Edition: 7: pp. 187, 188.
Last update on 2023-12-02 / Affiliate links / Images from Amazon Product Advertising API