A dye similar to the color of lacquer is obtained from the pokeweed plant. This plant possesses minimal medicinal properties since, when taken in high doses, it presents toxic effects. When externally utilized, it is beneficial for treating some skin afflictions.
No products found.
Pokeweed Plant Scientific Facts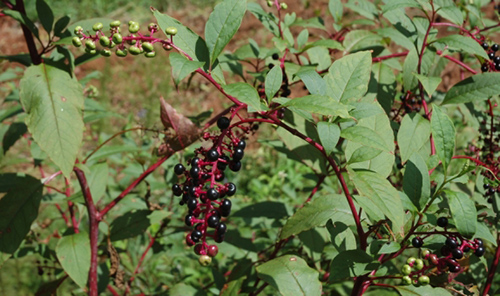 Other names: Coakum, inkberry, pigeonberry, poke, pokeroot, red weed, scoke.
French: Phytolaque.
Spanish: Fitolaca.
Environment: Native to North America, it has been naturalized to Europe for three centuries. It grows in cool soils near the coastline.
Description: Evergreen shrub of the Phytolaccaceae family, with an upright stem and large leaves. Its fruit is black or purple berries which ripen in autumn.
Parts of the plant used medicinally: The root.
Healing Properties and Warning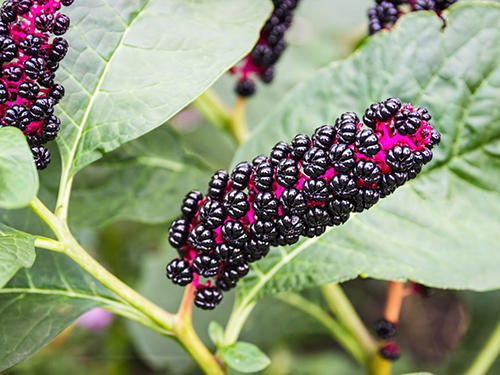 The root of the pokeweed plant contains saponins, phytolaccin, formic acid, tannin, resin, and several sugars. It is an active purgative with emetic action (which produces vomiting). It has anti-inflammatory properties, thus having been successfully used for rheumatism. However, because of its undesirable effects on the digestive system, we only recommend using it externally.
When applied in compresses on the skin, pokeweed root is recommended for various rashes, especially those caused by fungi and parasites (such as scabies and lice). It has also been used to treat acne.
WARNING! When taken in high doses, Pokeweed is toxic. Never eat its berries since they have mild poisonous effects: vomiting and diarrhea.
How to use Pokeweed
Compresses: Prepare a decoction with 50g of sliced root per liter of water. Soak cotton compresses in this liquid and apply them to the affected skin area.
The Ombu Tree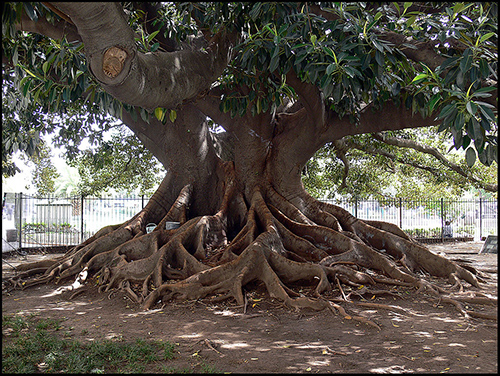 The ombu tree (Phytolacca dioica L.) belongs to the botanical genus Phytolacca, which can grow up to 15m high, and is cultivated as an ornamental tree, especially in the Mediterranean basin, the Canary Islands, North America, and diverse South American countries is an outstanding plant. In some of these Latin American countries, it receives similar common names to those of pokeweed.
The root of the ombu tree has purgative and vomitive properties, as well as its leaves and fruit; however, the use of the ombu tree with medicinal aims is not recommended.
The juice of its leaves has been traditionally used to heal wounds and sores. It is said that sleeping under the shadow of an ombu tree is dangerous because the aroma of its flowers can cause headaches.
No products found.
REFERENCES
George D. Pamplona-Roger, M.D. "Encyclopedia of Medicinal Plants." George D. Pamplona-Roger, M.D. Encyclopedia of Medicinal Plants. Ed. Francesc X. Gelabert. vols. 2 San Fernando de Henares: Editorial Safeliz, 2000. 722. Print. [Pokeweed plant]
Last update on 2023-12-02 / Affiliate links / Images from Amazon Product Advertising API