Acne is characterized by pimples that form from the sebaceous glands of the skin. The following herbs for acne are beneficial in killing anaerobic bacteria that infects the bumps caused by acne. The ultimate causative agent of acne is still unknown, though it is related to hormonal and genetic factors. A diet rich in fats and internal toxicity caused by chronic constipation are factors that make it more severe.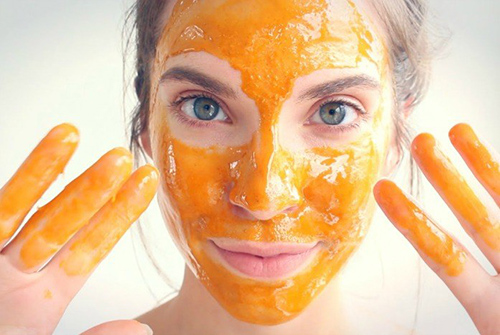 Local applications of these medicinal herbs can dry the pimples and improve your skin's appearance.
Herbs for Acne
CARROT: Carrots are great for dry skin, wrinkles, atrophy, and acne. Carrots contribute in a very marked way to the skin's beauty and health, either when applied externally or taken orally, making it one of the best oral herbs for acne. The smoothness they give is difficult to obtain with other cosmetic products.
In external applications, you can utilize it for healing infected wounds, burns, eczema, acne, abscesses, and a cosmetic potion to beautify the skin in the form of compresses.
EVENING PRIMROSE: This is one of the best herbs for hormonal acne. Evening primrose is an excellent remedy for conditions such as sebaceous secretions (acne), wrinkles or skin dryness, weakness of nails and hair. We know that North America's Algonquin Indians rubbed their skin with mashed evening primrose seeds to fight skin blemishes more than five centuries ago.
ONION: The juice of the raw onion is a proper antibiotic, with proven activity against different bacteria that usually provoke skin infections, including golden staphylococcus. Thus, you can use it to heal wounds and pimples, abscesses, burns, skin wrinkles, and of course, acne. You can externally apply onions mashed into a compress in all these conditions or a lotion utilizing fresh juice.
In external applications, the onion stimulates hair growth, soothes and makes skin more beautiful, and cleans skin with acne. The best way to achieve optimal healing results is to use this healing acne herb externally and internally.
CABBAGE: Raw cabbage leaves are heated with an iron and then applied to the skin as if they were a compress. They are wound healing and vulnerary
Pansy is an Excellent Herbal Medicine for Acne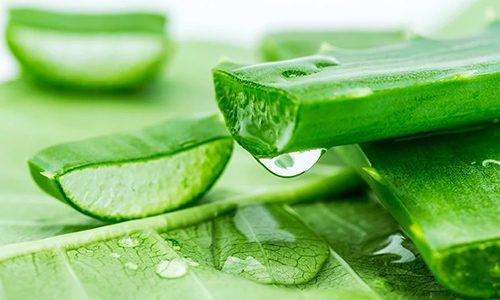 MILFOIL: For acne, you can achieve great results when you utilize the plant in local applications. You can also use it as an infusion.
ALOE: Aloe is amongst the best internal herbs for acne. You can apply aloe juice like a lotion on acne. We recommend you take aloe orally also to enhance its impact. Aloe revitalizes skin, giving it better endurance, smoothness, and beauty. When applied to the skin, it improves the appearance of scars and cracks. Aloe is among the best herbs for acne that you can use for nail and hair care.
BURDOCK: This herb is beneficial for acne and eruptive infectious diseases such as measles, chickenpox, scarlet fever, etc. Burdock's antibiotic properties exit the body through the urine; therefore, it is beneficial for cystitis and urinary infections.
PANSY: This plant is an excellent herbal medicine for acne and skin afflictions. It acts both in the internal of our body, cleansing the blood from the toxic waste which intoxicates the skin. And in the exterior, due to its cicatrizant and anti-inflammatory properties.
BLACK ELDER: You can use this herb for acne by using compresses and baths with an infusion of black elder leaves, which produces excellent results.
REFERENCES
George D. Pamplona-Roger, M.D. "Encyclopedia of Medicinal Plants." George D. Pamplona-Roger, M.D. Encyclopedia of Medicinal Plants. Ed. Francesc X. Gelabert. Vols. 1 San Fernando de Henares: Editorial Safeliz, 2000. 133, 237, 275, 294. Print.
George D. Pamplona-Roger, M.D. "Encyclopedia of Medicinal Plants." George D. Pamplona-Roger, M.D. Encyclopedia of Medicinal Plants. Ed. Francesc X. Gelabert. Vols. 2 San Fernando de Henares: Editorial Safeliz, 2000. 433, 691, 694, 697, 735, 767. Print. [herbs for acne]
Last update on 2023-12-09 / Affiliate links / Images from Amazon Product Advertising API