The name of the field scabious plant comes from the Latin word scabies (which means, precisely, scabies) since from the Middle Ages onwards, it has been used to treat diverse skin afflictions, including scabies and leprosy.
The root of the field scabious plant seems to end a few centimeters below the stem abruptly. According to the legend, the devil, angry at finding out this plant's medicinal virtues, bit the root off.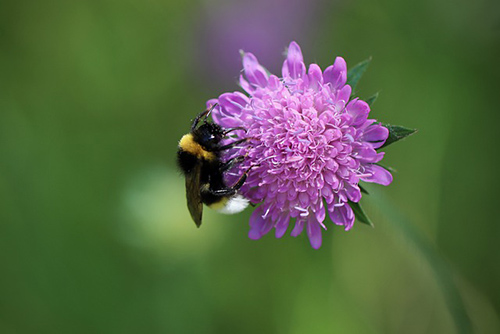 Field Scabious Scientific Facts
Other names: Scabiosa succissa L.
French: Scabieuse.
Spanish: Escabiosa mordida.
Environment: Common on meadows and sunny slopes all over Europe. It can be found in mountainous, warm regions of South America.
Description: Vivacious plant of the Dipsacaceae family, growing up to 1.2m high. It has blue or violet flowers, hemispheric, plenty of seeds, and a pleasant soft aroma.
Parts of the plant used medicinally: The root, the leaves, and the flowers.
Healing Properties and Indications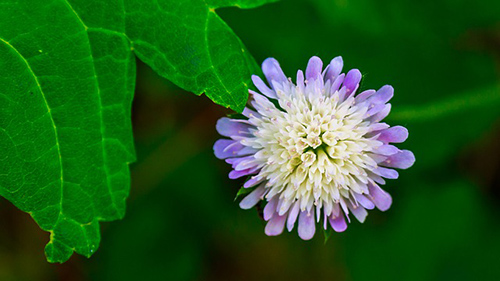 The whole plant contains glycoside (scabioside), saponins, and mineral salts, especially of potassium. The root is especially rich in tannin. It has expectorant and depurative (because of its content in saponins) properties when externally applied. It is used in the following cases, combining both internal and external applications: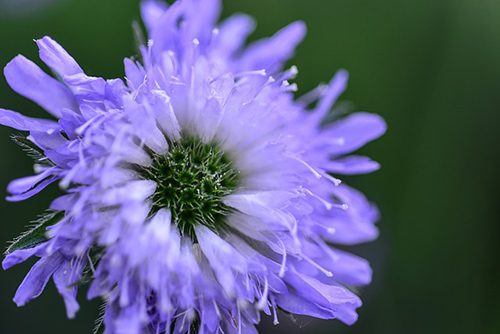 Skin lesions, especially those accompanied by itching, such as scabies, but also for herpes, ringworm, and eczema. We recommend combining internal use (infusion) and external use (compresses on the skin) to improve effectiveness.
Bronchitis and asthma, since it thins bronchial secretions and eases expectoration. In this case, we recommend that you take the infusion and apply hot compresses on the chest.
Depurative treatments, because of the mild depurative, stimulating, and also sudorific properties of this plant.
How to use Field Scabious
Internal with 50-60g of dry flowers, leaves, and roots, per liter of water. Drink three of four cups daily.
Compresses with the same infusion used internally. Apply them hot on the affected area, combining them with internal applications (infusion) to enhance their effects.
REFERENCES
George D. Pamplona-Roger, M.D. "Encyclopedia of Medicinal Plants." George D. Pamplona-Roger, M.D. Encyclopedia of Medicinal Plants. Ed. Francesc X. Gelabert. vols. 2 San Fernando de Henares: Editorial Safeliz, 2000. 731. Print.
Last update on 2023-12-04 / Affiliate links / Images from Amazon Product Advertising API