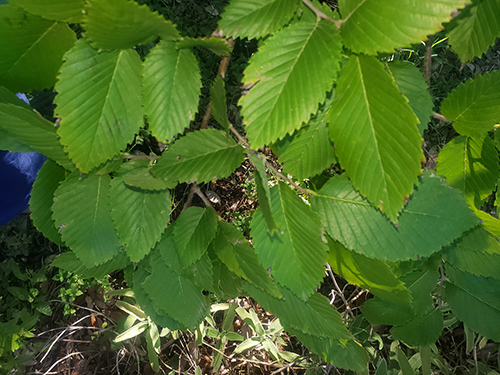 The medicinal virtues of the American elm tree have been known since ancient times. Presently, the therapeutic value of its charcoal has also been discovered.
American Elm Tree Scientific Facts
Other names: Ulmus minor Miller, English elm tree, European elm tree,
French: Ormeau
Spanish: Olmo
Environment: Commonly found in cool valleys and close to streams all over Europe. It also grows in North and South America.
Description: Tree of the Ulmaceae family, with a rough trunk and oval-shaped leaves, alternated, with toothed edges. The fruit has some wing-shaped keys and grows in clusters.
Parts of the plant used medicinally: The trunk and branches' inner bark and charcoal.
Preparation and Use
Compresses with a decoction made with 20-30 g of inner bark per liter of water, boiling for 10 minutes. After straining, soak a compress and apply it to the affected skin area.
Eye irritation with the liquid of this decoction, well strained.
Vaginal irrigations with the decoction, well strained.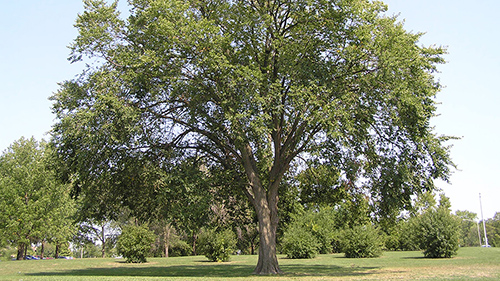 Properties and Indications
The inner bark of the American elm tree contains tannin, mucilage, and bitters substances. It helps soothe the mucosa and skin and also reduces their inflammation. This plant is used for diarrhea or colitis. Internally used, it has sudorific properties. However, its main applications occur when externally used.
Skin ailments: Eczema, rashes, furuncles, herpes, ulcerations, torpid wounds, or those difficult to heal.
Simple conjunctivitis, caused by eye irritation due to foreign particles (sand, dust, etc.), wind, intense sunlight, or working in front of a computer screen.
The elm charcoal is used as an adsorbent substance for colitis, intestinal fermentation, or poisoning.
An elm tree variety is growing in North America, the American elm tree (Ulmus Fulvia Minch.), whose bark is richer in mucilage. Therefore, its emollient properties are even more intense.