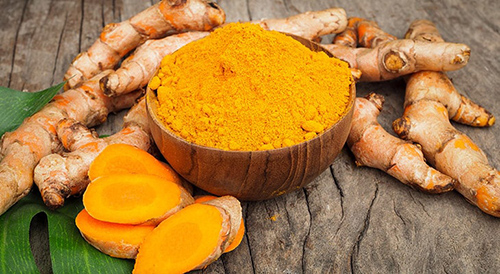 The turmeric plant and other hot spices play a crucial role in tropical diets since the preservation and digestion of food in warm climates would be difficult. Good use of herbs proves popular wisdom once more.
Organic Spice Resource Turmeric Root Powder, 8 oz (226 g)
PREMIUM USDA ORGANIC Turmeric POWDER (Curcumin Longa) – Our Gulten Free Organic Turmeric Root Powder is packed in a resealable kraft bag to maintain freshness!
PURITY – No Colors, NO Additives, No Preservatives, and NO ETO Treatment.
Turmeric is one of the essential ingredients of curry, a hot sauce that consists of turmeric, pepper, coriander, ginger, cloves, cardamom, cumin, and nutmeg. This blend makes an explosive mixture for unaccustomed stomachs.
Turmeric Plant Scientific Facts
Other names: Curry.
French: Curry, saffran des Indes.
Spanish: Curcuma.
Environment: Native to the Island of Java, but spread to other tropical Asian countries, Central American countries, and the West Indies.
Description: Vivacious plant of the Zingiberaceae family, which grows up to one meter high. It has from five to ten large leaves with long petioles. Its flowers are white or yellowish, and its rhizome grows up to 10 cm in diameter.
Parts of the plant used medicinally: The rhizome (underground stem).
Healing Properties and Indications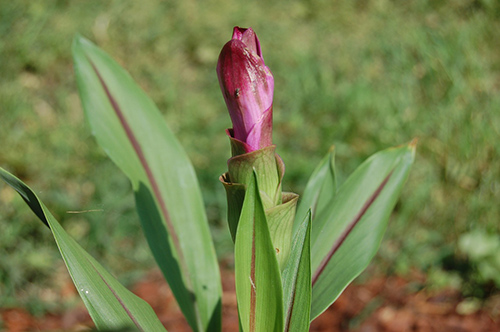 The rhizome of the turmeric plant contains an essential oil, coloring substances, a bitter component, organic acids, resin, and starch. It is a stomachic invigorator similar to ginger. Turmeric increases the production of gastric juice, thus easing digestion of lack of appetite or dyspepsia. It is also used for chronic gastritis and hypochloridria (lack of hydrochloric acid in the stomach).
It also has cholagogue that (promotes the emptying of the gall bladder) and carminative (eliminates intestinal gas) properties. In some Central American countries, turmeric is used to decrease cholesterol levels.
How to use Turmeric
Infusion with 15-20g of rhizome per liter of water. Drink a cup during meals.
Powder: One gram a day, distributed into three intakes.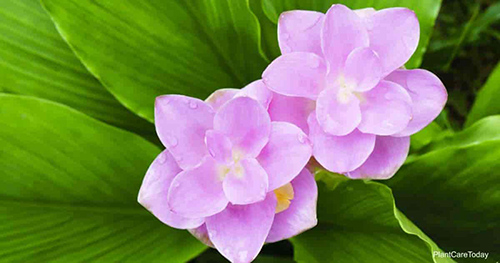 Asian Turmeric
In Southeast Asia, there are several plants of the Curcuma genus (Curcuma purpurascens Blume., Curcuma xantorrhiza Roxb., Curcuma pierreana Gagner.) Some of them were cultivated because of the arrowroot (a nutritive flour) obtained from their roots. The species purpurascens is also appreciated because of its medicinal properties, which are practically the same as American turmeric. The species xantorrhiza is known as amboima, and the similar species Curcuma pierreana bears the name of false arrowroot.
No products found.
REFERENCES
George D. Pamplona-Roger, M.D. "Encyclopedia of Medicinal Plants." George D. Pamplona-Roger, M.D. Encyclopedia of Medicinal Plants. Ed. Francesc X. Gelabert. vols. 2 San Fernando de Henares: Editorial Safeliz, 2000. 450. Print. [turmeric plant]
Last update on 2023-12-04 / Affiliate links / Images from Amazon Product Advertising API