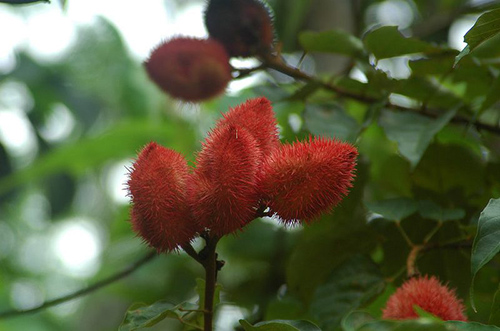 The annatto tree seeds contain an alimentary orange-red coloring substance utilized in Mexico even before Spanish colonization. Also, the fruit of this tree is used as a seasoning, and its bark provides a textile fiber.
The Mayans and the Aztecs used the annatto tree to treat leprosy, who had notable phytotherapeutic knowledge. Presently, we know that this tree shares botanical and chemical similarities with the Hydnocarpus kurzii [King] Warb. ( = Tarakogenos kurzii King), an Asian tree from which a certain oil is extracted, used today to treat leprosy.
Premium Annatto Tocotrienol Supplement – Vitamin E Tocotrienols with…
POWERFUL VITAMIN E TOCOTRIENOLS: Our Vitamin E Annatto Tocotrienols uses 300mg of DeltaGold in a small and easy-to-swallow capsule so you can get maximum benefit. This powerful Vitamin E Tocotrienol with plant-derived annatto is packed with Delta and Gamma tocotrienols (tocopherol free) to help support antioxidant activity, liver, skin, heart, bone, and metabolic health. Feel the difference with our Vitamin E Tocotrienol Supplement today!
Annatto Tree Scientific Facts
Other names: Annatto
French: Roucouyer
Spanish: Achiote
Environment: Native to Mexico, the West Indies, and hot regions of South America. It is cultivated because of the orange-red dye obtained from its seeds.
Description: Tree of the Bixaceae family, growing up to five meters high. It has big red flowers. The fruit looks like oval-shaped capsules, about 4 cm, covered with soft thorns and several seeds.
Part of plant used medicinally: The seeds and leaves.
Preparation and Use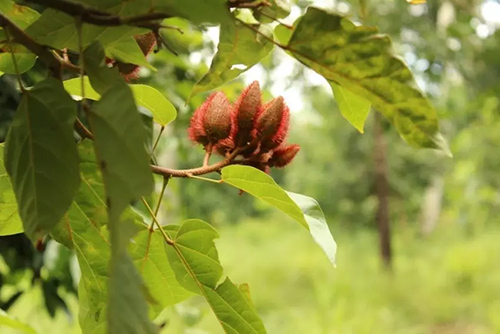 Infusion with a spoonful of seeds per liter of water. Drink two or three cups daily.
Gargles with an infusion made with 40-50 g of leaves per liter of water.
Baths and compresses with the same infusion on the affected skin area.
Poultices with the powder of the seeds.
The seed powder is obtained by cold extracting them for four hours, mashing them, and steeping them under sunlight until the water evaporates. Mix a spoonful of powder with 100 ml of olive oil, and apply as a fine poultice on the burn area.
Properties and Indications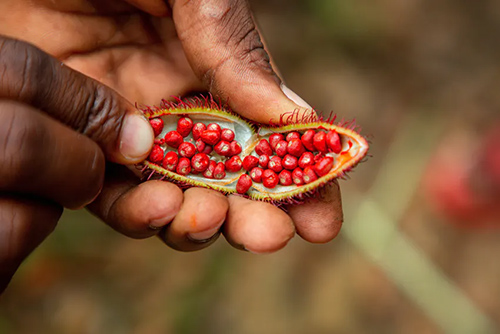 The leaves of the annatto tree have astringent and cicatrizant properties, thanks to their tannin content. With their infusion, as gargles, mouth aphthas, pharyngitis, and tonsilitis will improve.
In external applications (baths and compresses), the infusion of annatto tree leaves has interesting cicatrizant, soothing, and anti-inflammatory properties. Its use is highly recommended for skin infections, rashes, mild burns, and cellulitis.
The seeds contain bixin ( a coloring substance) and resin. The infusion of seeds is used as an expectorant for bronchitis or asthma. The powder of the seeds, dissolved into oil, has emollient properties, and externally applied it is an excellent remedy against mild burns.
Last update on 2023-12-03 / Affiliate links / Images from Amazon Product Advertising API