The beautiful clary sage plant decorates with its colors and pleasant aroma the drylands of southern Europe. Its essence is used in perfume making.
HIQILI Clary Sage Oil Essential Oil, Premium Clary Sage Oil for Aromatherapy Diffuser Skin Hair Care -100mL 3.38 Fl Oz.
Maintain Balance: Small doses of clary sage oil can help you balance your hormones, which can regulate mood swings and have a calming effect.
Relax Body and Mind: Drop 1-2 drops of sage oil in a diffuser to relieve pain in overworked or tired muscles.
Skin Care: Clary sage essential oil helps balance oil production, improves enlarged pores.
Safer: Clary sage essential oil with herb flavor, it is steam distilled from dried sage leaves and tested for purity and composition by GC/MS, MSDS, COA, IFRA, etc.
Do Better: We have long-standing relationships with farmers and aromatherapy master who are as passionate about essential oils as we are, and all of our products are handcrafted on a small scale, ensuring unparalleled attention to quality and detail at every step of the process.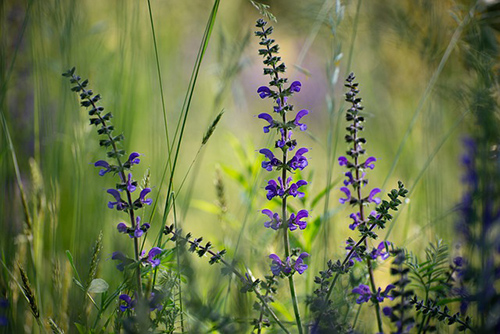 Clary Sage Plant Scientific Facts
Scientific names: Salvia sclarea L.
Other names: Clary.
French: Sauge sclaree.
Spanish: Amaro.
Environment: It grows in dry, arid soils of southern Europe.
Description: Plant of the Labiatae family, growing from 30 to 120 cm high. It has a hairy, quadrangular stem, large leaves (up to 20 cm large), oval-shaped, and rough. The flowers grow in terminal spikes and are bluish or light pink.
Parts of the plant used medicinally: The leaves, the flowers, and the seeds.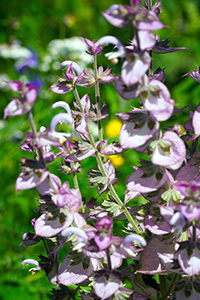 Healing Properties and Indications
The leaves and flowers of the plant contain sclareol and other aromatic alcohols and tannin, saponin, choline, and glycosides. Its properties are similar to sage, though it is an incredibly outstanding invigorating, emmenagogue, and antispasmodic. Leaves and flowers are applied in the following cases:
Exhaustion, fatigue, weakness, recovery from infectious diseases.
Scant menstruation.
Intestinal spasms or colic caused by fermentation or poor digestion.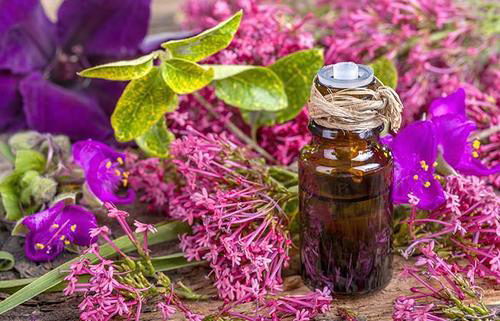 The clary sage plant seeds are rich in mucilage; therefore, they have been used to remove foreign bodies from the eye conjunctiva. Mucilage absorbs water as if it was sponges, due to its osmotic powers. When putting a clary sage seed under the eyelid, the seed swells, soaking water and withdrawing any foreign body which could exist in the eye conjunctiva.
How to use Clary Sage
Infusion with 15-20 g of plants per liter of water. Drink up to five cups daily.
REFERENCES
George D. Pamplona-Roger, M.D. "Encyclopedia of Medicinal Plants." George D. Pamplona-Roger, M.D. Encyclopedia of Medicinal Plants. Ed. Francesc X. Gelabert. vols. 2 San Fernando de Henares: Editorial Safeliz, 2000. 766. Print.
Last update on 2023-09-30 / Affiliate links / Images from Amazon Product Advertising API