Ancient Mexican natives used prickly pear leaves as poultices to heal wounds and bruises. Spanish colonists brought it to Europe, where it spread quickly all over the Mediterranean basin.
Sale
Prickly Pear Scientific Facts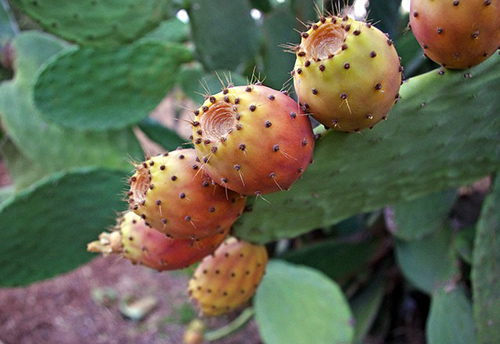 Other names: Indian fig.
French: Figuier d'lnde.
Spanish: Nopal, Chumbera, tuna.
Environment: Native to Mexico and Central America, now widely spread all over the Mediterranean basin. It grows in rocky and dry soils.
Description: Fleshy plant of the Cactaceae family, with fleshy leaves and stems, plenty of juice. It is formed by a series of oval-shaped leaves (pulpy) with prickles or thorns. The fruit is orange or red and is covered by spines.
Parts of the plant used medicinally: The fruit (Indian figs), the flowers, and the leaves.
Healing Properties and Indications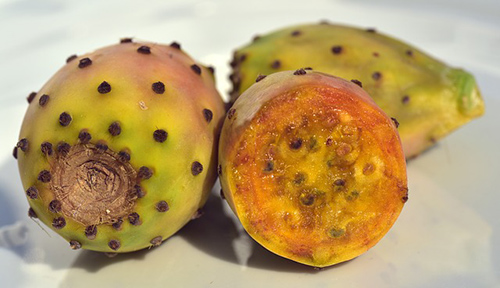 The fruit of the prickly pear possesses astringent properties and renders good results in stopping summer diarrhea. Their juice is used in Mexico as a syrup to calm coughs.
The flowers have diuretic and antispasmodic properties, being used in oliguria (lack of urine production) and cystitis.
The leaves contain high amounts of mucilage and cellulose, which gives them emollient properties. They are used as poultices to heal wounds, bruises, and skin irritations.
How to use Prickly Pear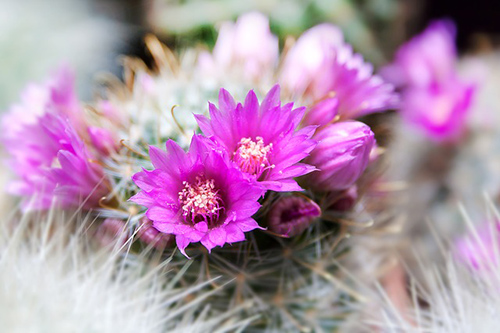 The fruit must be carefully rinsed so as not to touch them with bare fingers because its many prickles are challenging to remove. Fruit can be eaten in syrup or fresh.
Syrup: It is prepared by slicing the fruit and covering it with brown sugar. Steep for ten hours and then take the syrup (the resulting liquid), straining it to separate seeds. Drink it hot by the spoonful.
Infusion with 20-30g of flowers per liter of water. Drink 3-4 cups per day.
Poultices: The leaves are cut, then softly heated in an oven, and directly applied to the affected skin area.
REFERENCES
George D. Pamplona-Roger, M.D. "Encyclopedia of Medicinal Plants." George D. Pamplona-Roger, M.D. Encyclopedia of Medicinal Plants. Ed. Francesc X. Gelabert. vols. 2 San Fernando de Henares: Editorial Safeliz, 2000. 718. Print.
Last update on 2023-12-04 / Affiliate links / Images from Amazon Product Advertising API