Marjoram does not grow wild in Europe. According to some researchers, the crusaders knew of the many marjoram benefits and spread it during the Middle Ages. Due to its similarity with wild marjoram, a plant that, as its name says, grows wild in Europe, it was called native marjoram. Ancient Egyptians used marjoram as a seasoning plant and as a remedy too. At present, it is a highly appreciated plant in phytotherapy.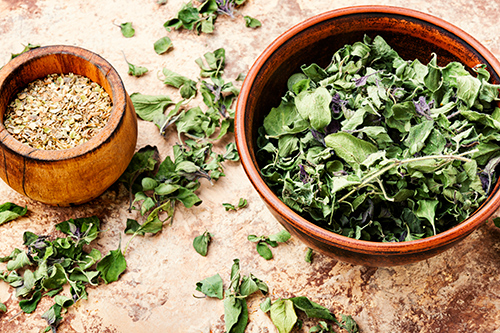 Marjoram Scientific Facts
Scientific Name: Origanum majorana L.
Scientific Synonyms: Majorana hortensis Moench.
Other Names: Sweet marjoram, knotted marjoram.
French: Marjolaine.
Spanish: Mejorana.
Environment: Native to the Middle East, its cultivation soon spread to all Mediterranean countries of Europe and Africa. It is also cultivated in some American countries.
Description: Vivacious plant of the Labiatae family, which grows from 15 t o40 cm high, with white or pink flowers growing in clusters on the tip of the stems. Its aroma could be described as being between that of peppermint and thyme.
Parts of the plant used medicinally: The flower clusters.
Marjoram Benefits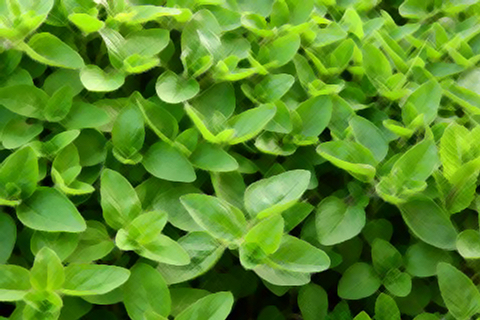 The active principles of marjoram are concentrated in essence and rich in terpenic substances such as terpineol. This essence has the following properties.
How to use Marjoram
Infusion with 40 to 50 grams of flower clusters per liter of water. Drink up to three cups daily.
Essence – The recommended dose varies from four to six drops three times a day.
Lotions with the essence dissolved in alcohol (10 to 20 drops in 100 cc. of alcohol).
Baths – add some drops of essence to the bath water to achieve a notable antirheumatic effect.
REFERENCES
George D. Pamplona-Roger, M.D. "Encyclopedia of Medicinal Plants." George D. Pamplona-Roger, M.D. Encyclopedia of Medicinal Plants. Ed. Francesc X. Gelabert. Vols. 1 San Fernando de Henares: Editorial Safeliz, 2000. 369. Print.[marjoram benefits]