Herbs for the rectum and anus: The rectum is the last tract of the digestive system. It is located after the sigmoid colon, before the anus, and is surrounded by a robust muscular layer whose functions consist of expelling feces from the body.
The anus is surrounded by a thick muscle known as the anal sphincter, which can act as an actual valve controlling the passage of feces. The vast supply of nerves to this area makes it very sensitive. Thus, any small mucosal lesion will produce intense pain.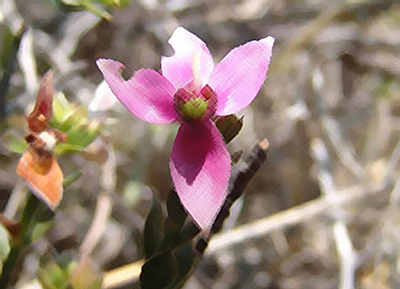 The lower portion of the rectum and the anus are surrounded by an extensive network of small veins known as the hemorrhoidal plexus. Dilatation of these veins is actual anal varicose veins, known as hemorrhoids.
Herbs for the rectum and anus can contribute notably to the healing of anal and rectal afflictions. When taken orally, plants with laxative properties, rich in mucilage, increase the volume of feces, making them softer, easing their transit through the rectum, and its expulsion through the anus.
Plants that invigorate venous circulation reduce the tendency of hemorrhoidal veins to dilate. Those herbs with capillary protective properties prevent edema and inflammation, which usually go with hemorrhoids. When externally applied, as a sitz bath or compresses on the anus, herbs with astringent and healing properties are very helpful in treating hemorrhoids and anal fissures.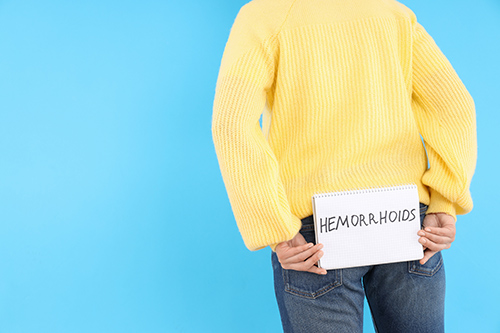 Tops Herbs for the Rectum and Anus
HawaiiPharm Figwort (Scrophulara Nodosa) Liquid Extract 2 Oz
Highest Strength, Super concentrated Figwort liquid extract!
Figwort liquid extract contains ONLY natural ingredients!
High Quality Figwort liquid extract – crude extract of first extraction!
Super concentrated Figwort extract: dry material / menstruum ratio 1:3!
Really the BEST Figwort extract on market! Made with love for plants and respect for Nature!
Conditions of the Rectum and Anus
Anal Fissure
A minor sore in the anal mucosa, however, is very painful (especially after a defection) and usually caused by constipation. Phytotherapeutic treatment consists of applying sitz baths with astringent herbs (which dry and heal), as cicatrizant plants, and the intake of mild laxative plants.
Organic Senna Leaf 4 oz. (113g), USDA Certified Organic Senna Tea Leaves…
USDA CERTIFIED ORGANIC SENNA LOOSE LEAF TEA: Our non-irradiated cut & sifted hojas de sen para te is non-GMO and organic sourced from organically certified growers, and our resealable packaging is always BPA-free.
PREMIUM QUALITY, POTENT, & VIBRANT: Organic sana makki leaves (Cassia angustifolia) is commonly used for its various glycosides which may have a "relieving" effect. Senna tea organic is often used for relief from occasional daily backup.*
Anal Eczema
It manifests itself through itching, reddening, and irritation of the anal mucosa. Phytotherapy provides emollient and healing herbs such as high mallow.
Proctitis
The inflammation of the rectum, the last tract of the digestive system. Enema with emollient and anti-inflammatory herbs, and intake of plants rich in mucilage such as psyllium, are the basis of phytotherapeutic treatments.
Sale
Viva Naturals Organic Psyllium Husk Powder (1.5 lbs) – Easy Mixing Fiber…
✔️ Mixes Well, Perfect For Baking Keto Bread & More – Add a teaspoon of organic psyllium husk powder to your favorite beverage or use psyllium powder for baking your gluten-free keto bread, pizza dough, or cookie recipes. It's super-simple to enjoy the healthy benefits of this good-for-you source of organic psyllium powder for baking. It makes the perfect keto fiber supplement powder for vegan, gluten-free, paleo, low-carb, and keto lifestyles.
✔️ Daily Organic Fiber Powder Supplement To Help Cleanse Your Digestive System* – Easy to mix in water or liquid, psyllium dietary fiber thickens into a gel, which helps to get things moving.* Each teaspoon of psyllium husk powder organic provides 4g of dietary fiber, representing 14% of your recommended daily fiber supplement intake!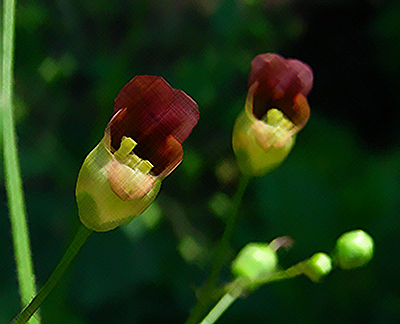 Hemorrhoids
These are venous dilations, that is, actual varicose veins in the circulatory system surrounding the anus and the lower part of the rectum. Besides constitutional factors, constipation, pregnancy, and sedentary lifestyles cause this ailment.
Phytotherapeutics provides valuable herbs for the acute phase of this ailment, such as the oak tree, or figwort, which are applied as sitz baths and compresses on the anus, and also plants to prevent a new formation of hemorrhoids or their growth: mild laxatives such as psyllium, and venotonic ones such as hazelnut, cypress, or yellow melilot.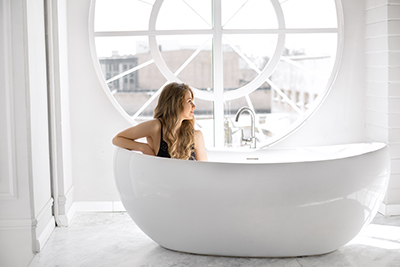 Sitz baths are the most effective external remedy against anal and rectal afflictions.
Children frequently suffer from anal itching, eczema, and fissures. It is easier in those cases to apply herbs for the rectum and anus as compresses on the anus, and not with the traditional sitz baths.
Sale
Pochik Sitz Bath, Sitz Bath for Hemorrhoids, Sitz Bath for Toilet Seat, Postpartum Care, Sits Bath Kit for Women, Collapsible, Flusher Hose, Drain Holes, Wider Seating Area, Deeper Bowl
✅ Enjoy the Ultimate Ease – Pochik upgraded WIDER SEATING AREA fits your hips better for a more comfortable and safe sitz bath experience. Deeper Bowl holds more water, with a flush hose, you can enjoy a soothing sitz bath longer.
✅ Easy To Use – Open the seat, take out your sitz bath, connect the flusher hose, pour in warm water (94F to 98F recommended), sit, soak, enjoy and relax! Your sitz bath can be placed on any size toilet.
✅ Foldable Storage – Your sitz bath for toilet seat is easy to fold to save more bathroom space. can also be hung on the wall, dry and hygienic.
✅ Hemorrhoid Treatment – Hygiene & Care For Pregnant and Postpartum Women – Fast soothe hemorrhoids and post-episiotomy discomfort, increase blood flow for faster relief and recovery.
✅ Many Relief Options – Just add warm water to the sitz bath, combined with lavender, baking soda, apple cider vinegar or Epsom salt to enhance the effect of the water, which can provide many soothing and healing effects.
REFERENCES
George D. Pamplona-Roger, M.D. "Encyclopedia of Medicinal Plants." George D. Pamplona-Roger, M.D. Encyclopedia of Medicinal Plants. Ed. Francesc X. Gelabert. vols. 2 San Fernando de Henares: Editorial Safeliz, 2000. 538, 539, 540. Print. [herbs for the rectum and anus]
Last update on 2023-09-27 / Affiliate links / Images from Amazon Product Advertising API