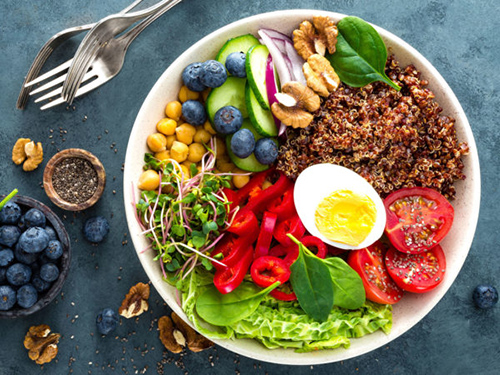 The macrobiotic diet plan is quickly becoming a favorite for many dieters around the world. The term macrobiotic signifies the science of health and longevity. It represents the belief that everyone is mainly influenced by their environment, social relations, geography, and climate.
According to macrobiotics, illnesses are viewed as the body trying to return to a more harmonious and dynamic existence with mother nature. The absence of a healthy diet and lifestyle is seen as the significant factor affecting an individual's health and well-being.
A macrobiotic diet plan does not only refer to a daily diet; it embraces the significance of acquiring healthy lifestyle habits for the long term.
No products found.
Macrobiotic Diet Plan: What Foods are Allowed?
The macrobiotic diet plan prioritizes locally grown organic foods which are prepared naturally. If you must undertake a macrobiotic diet menu, you will need to prepare and cook foods with special care. Macrobiotic diet recipes emphasize eating and preparing foods that are steamed, boiled, and baked. Eating fried and processed foods is highly prohibited.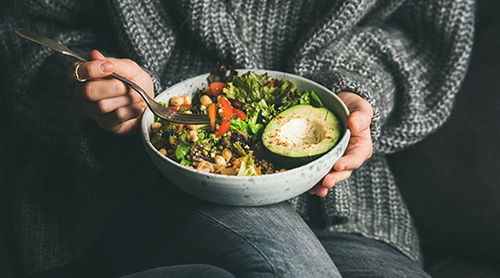 Some of the main foods that make up the diet are vegetables, fish, nuts, whole grains, seeds, fruits, soups, and other natural products. You can also modify the diet to suit your individual needs. This ability is excellent for people with certain health conditions.
People with certain health conditions or special dietary requirements can fine-tune the macrobiotic diet plan while still sticking to the main principles of the program. People who utilize the macrobiotic diet plan for weight loss are encouraged to eat as slowly as possible and chew their food thoroughly.
Foods to Avoid When on The Macrobiotic Diet Plan
This diet plan strongly recommends the foods eaten be in their most natural state; fried and processed foods need to be avoided at all costs. Foods that should be avoided are dairy products, flour, potatoes, zucchini, poultry, alcohol, refined flour, sugar, caffeine, and fatty meats.
The diet is unique because it attempts to achieve balance throughout every aspect of your life. Therefore, highly concentrated and over-stimulating foods need to be prohibited from your daily diet.
Macrobiotic Diet Plan Studies
According to many studies, adhering to a macrobiotic diet plan has helped many people lower their blood pressure and cholesterol levels. This benefit is why natural health advocates agree that this diet is an excellent preventative measure against cardiovascular diseases.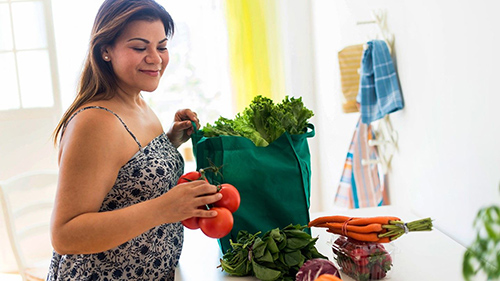 Experts also believe that this diet is an excellent inclusion to any cancer prevention program. Unfortunately, the macrobiotic diet plan is currently immersed in controversy. Opponents of the diet believe that it does not carry benefits for people that have been diagnosed with malignancies.
Alternatively, many detailed reports claim that its medicinal effects are extraordinary for patients suffering from advanced cancers. However, to this day, there have not been enough studies to prove or disprove the benefits of a macrobiotic diet plan.
More research is needed to confirm the efficiency of this diet in treating and preventing cancer. Other significant concerns expressed by opponents of the plan include claims of nutritional deficiencies.
With all the negative things being said about this diet, it is still unwise to dismiss the long-term benefits of any specific diet that promotes locally and organically grown foods and eliminates highly processed and fatty foods.
You will be on your way to better health if you are patient and consume a wide variety of nutrient-rich foods. Remember to incorporate non-dairy foods fortified with vitamin D and calcium, such as almond milk and soy, because this particular diet prohibits dairy. Also, regular exercise plays a significant role in the macrobiotic lifestyle. Make sure to exercise regularly.
Last update on 2023-12-10 / Affiliate links / Images from Amazon Product Advertising API