In America alone, nearly one in three adults have uncontrolled high blood pressure or hypertension. Unfortunately, most of these adults will not know they have it until it is too late. High blood pressure displays no symptoms; therefore, there are no warning signs. Finding the best herbs for high blood pressure is a good start if you want to normalize your pressure naturally.
Regularly checking your blood pressure is an excellent way to know if you are in that group of adults with this disease that is also known as the "silent killer." Because there are no warning signs, uncontrolled hypertension can damage your kidneys, blood vessels, eyes, heart, and other parts of your body, before you realize that something is wrong.
Redd Remedies, 120/80 Care, Natural Blood Pressure Support with Hawthorn Berry, Leaf and Flower, 60 Capsules
Complete blood pressure support: A holistic heart health approach that targets all three vital factors involved in healthy blood flow and heart health — the physical body, emotional balance and stress resilience
Support your heart and body: Features hawthorn (berry, leaf and flower) which supports normal heart rhythm; Vital magnesium helps relax arteries and veins; Potassium supports proper kidney fluid balance and promotes healthy smooth muscle function
Find emotional balance: Adaptogens such as schisandra berry and astragalus help calm the mind, and find a healthy emotional stress response
More people are seeking homeopathic remedies for high blood pressure now more than ever because they do not want to deal with the terrible side effects that prescription drugs can cause.
Best Herbs for High Blood Pressure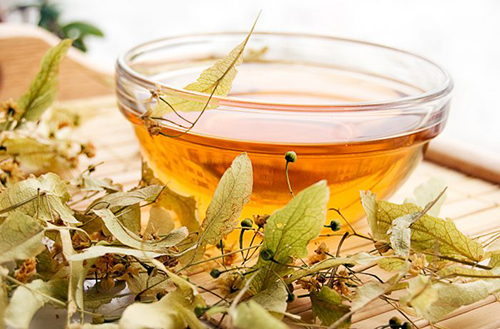 LINDEN: Both the flowers and bark of this plant have vasodilating and extreme hypotensive effects. Linden is one of the herbs for high blood pressure that predominantly acts on the coronary arteries. Also, as a bonus, it is highly effective in treating angina pectoris and arrhythmia.
A more recent discovery reveals that linden flower and bark reduce the viscosity of blood, which allows for more efficient blood flow. Many look at this plant as a miracle herb for blood pressure, thanks to its ability to prevent heart attacks and thrombosis.
VALERIAN: This plant possesses sedative, narcotic, anticonvulsive, antispasmodic, analgesic, and tranquilizing effects. It can produce sedation on the entire autonomic and central nervous system, which helps in the reduction of anxiety and blood pressure.
The medicinal properties of valerian are similar to that of neuroleptic pharmaceuticals, such as (fenotyazines and derivatives). But without the toxic effects.
HAWTHORN: This herb is an excellent balancer of blood pressure. It decreases pressure in hypertensive individuals and increases it in hypotensive individuals. Its balancing effect on blood pressure is obvious and fast, and its effects last longer than other synthetic anti-hypertensives.
OLIVE TREE: Olive tree leaves are a tremendous hypotensive, which makes it one of the best vegetal foods to reduce blood pressure.
Garlique Garlic Extract Supplement, Healthy Blood Pressure Formula, Odorless & Vegan, 60 Caplets
HEALTHY BLOOD PRESSURE BLEND: contains clinically supported levels of allicin, the powerful ingredient in garlic which helps provide cardiovascular support, Plus vitamins C, B6 & B12, magnesium, and Folic Acid to help support healthy blood pressure levels
ODOR-FREE: Garlique caplets enteric coated and absorbed in the small intestine for optimal benefits. They're odor-free, tasteless, easy to swallow and digest, with none of the social missteps of fresh garlic cloves. And you just need one caplet per day.
WORLD LEADER IN GARLIC POTENCY: the garlic used in Garlique contains the very highest allicin yield and is processed with extreme care and attention, guaranteeing that its high potency is preserved. Each batch is independently laboratory tested.
Garlic Is an Excellent Hypertension Treatment Because It Decreases Blood Pressure and Thins the Blood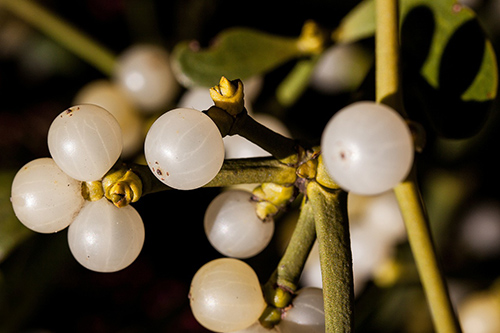 MISTLETOE: This plant has a balancing effect on the circulatory system. Mistletoe is one of the best herbs for high blood pressure. It can improve blood flow to the brain and heart in case of arteriosclerosis of the cerebral or coronary arteries.
Mistletoe is useful in treating buzzing in the ears, vertigo, and angina pectoris. These symptoms are all associated with brain arteriosclerosis and coronary arteriosclerosis. Also, you can take this herb as prevention against new attacks after suffering from thrombosis or cerebral embolism.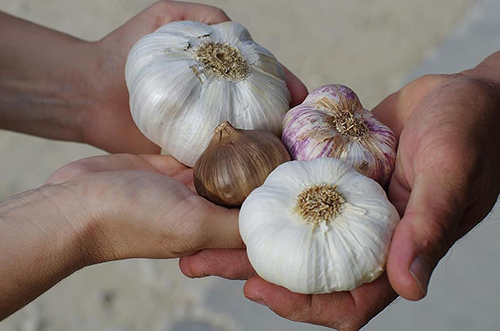 GARLIC: This herb has been on many lists of home remedies for high blood pressure that really works. Garlic decreases blood pressure, both the maximum, and minimum when taken in high doses. It possesses vasodilating effects, which makes it an excellent hypertension treatment. Its medicinal properties are also beneficial for those suffering from arteriosclerosis, angina pectoris, and heart issues. Garlic is the circulatory system's best friend.
ONION: Onions are amongst the top foods that lower blood pressure quickly and naturally. Onions come highly recommended for those suffering from hypertension, rheumatism, arthritis, gout, kidney diseases, and obesity.
HARTSTONGUE: The use of this fern is proven to render remarkable results in the treatment of hypertension. It helps by normalizing blood pressure. However, the exact component that produces such powerful results is still unknown.
MARJORAM: This plant is hypotensive, which makes it one of the best herbs for high blood pressure. It decreases the tone of the sympathetic nervous system that is responsible for arterial contraction. Also, marjoram has diuretic properties.
FUMITORY: Fumitory helps to lower blood pressure thanks to its blood-thinning properties.
APPLE TREE: Apples are one of the best medicinal foods to reduce blood pressure. Apples are the king of all fruits and can be consumed by all people, whether healthy or not.
INDIAN CORN: Indian corn is a well-tolerated diuretic, which does not alter the blood's electrolyte balance. This ability makes it an essential blood pressure solution.
GINSENG: This well-known herb normalizes blood pressure, the high and the low.
REFERENCES
George D. Pamplona-Roger, M.D. "Encyclopedia of Medicinal Plants." George D. Pamplona-Roger, M.D. Encyclopedia of Medicinal Plants. Ed. Francesc X. Gelabert. vols. 1 San Fernando de Henares: Editorial Safeliz, 2000. 170-171, 172-173, 220, 227, 231, 240, 247, 296, 321, 369, 389. Print.
George D. Pamplona-Roger, M.D. "Encyclopedia of Medicinal Plants." George D. Pamplona-Roger, M.D. Encyclopedia of Medicinal Plants. Ed. Francesc X. Gelabert. vols. 2 San Fernando de Henares: Editorial Safeliz, 2000. 514. Print. [best herbs for high blood pressure]
Last update on 2023-09-30 / Affiliate links / Images from Amazon Product Advertising API