Carrots and alfalfa greens are the most decadent food in provitamin A, making them an essential dietary medicine. Learn more about the benefits of eating carrots in greater detail.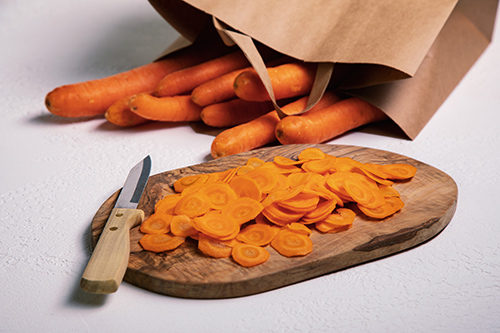 Scientific Facts about Carrots
Scientific name: Daucus carota L.
French: Carotte.
Spanish: Zanahoria.
Description: Root of the carrot plant ('Daucus carots'L.), a herb of the family Umbelliferae that reaches up to one meter in height. It is usually orange in color, although there are varieties of purple or yellow.
Environment: Originally from Southern Europe and the Near East. Today it is cultivated in moderate regions worldwide, primarily in China, the United States, and France.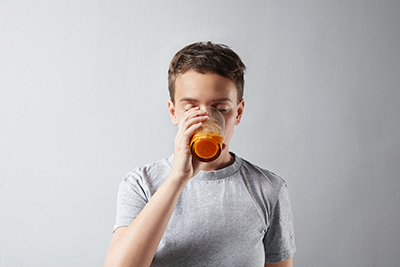 Benefits of Eating Carrots
Carrots contain a small but significant amount of proteins (1.03 percent), approximately half that of the potato. Fats are almost absent (0.19 percent), and carbohydrates make up 7.14 percent of their weight. Carrots are a relatively good source of B group vitamins and vitamins C and E. All minerals and trace elements are present, including iron (0.5 mg/100 grams).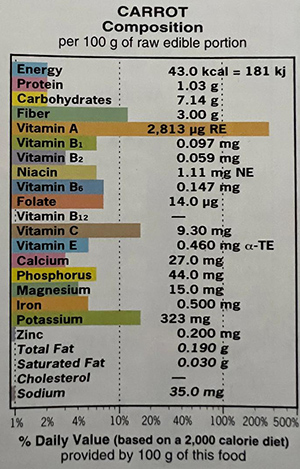 Three properties stand out in the structure of carrots:
Carotenoids are amongst the most significant of which is beta-carotene, which the body converts into vitamin A. Carotenoids are vital for the correct functioning of the retina, especially for night vision or in low light settings. The vegetable also helps keep the skin and mucosa in excellent condition.
Vegetable fiber: Carrots contain about three percent, most of which are in the form of pectin. This helps regulate the transit of stool and soothes the intestinal mucosa.
Essential oil: This is active against intestinal parasites.
Carrots are beneficial in general diseases of the retina and the eyes, skin disorders, gastritis, excess gastric acid, colitis, and cancer prevention.
How to use Carrots
Raw: In salads, whole or grated and dressed with lemon juice. Carrots strengthen children's teeth.
Cooked: Carrots blend well with potatoes and other vegetables. They are sweeter when cooked. They maintain their beta-carotene content after cooking.
Juice: Carrot juice makes refreshing, delicious, and nutritious beverages. It merges very well with apple juice or lemon juice.
REFERENCES
George D. Pamplona-Roger, M.D. "Encyclopedia of Foods and Their Healing Power." George D. Pamplona-Roger, M.D. Encyclopedia of Foods and Their Healing Power. Trans. Annette Melgosa. Vol. 2. Chai Wan: Editorial Safeliz, 2005. 25. Print. [benefits of eating carrots]
Last update on 2023-12-03 / Affiliate links / Images from Amazon Product Advertising API