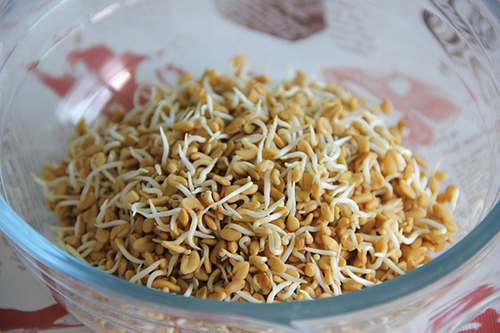 When it comes to foods rich in iron, the nonheme iron found in plant-based foods is absorbed slower than the heme iron found in meat. However, this is compensated for because nuts, whole grains, and legumes contain up to 5 or 6 times the iron as meat by weight.
Chemical composition and sources of iron: Iron is a mineral element present in foods in two chemical forms:
Nonheme iron is also referred to as non-hemic or inorganic iron. Plant-based foods, milk, and eggs contain only this type of iron. In meat and fish, nonheme iron constitutes 66% of the total.
Hemme iron, hemic or organic: This is only present in meat and fish and constitutes 33% of the total iron they contain.
Iron absorption: Heme iron from meat and fish and nonheme iron from other foods is absorbed with difficulty. Percentages of absorption are as follows:
Iron in vegetables: 10%
Iron in fish: 15%
Iron in soybean and its derivatives: 20%
Iron in meat: 30%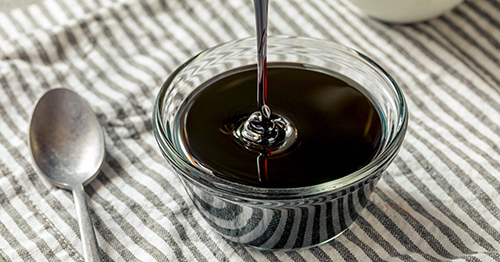 Once absorbed, the body does not distinguish between iron from meat and plant sources. Both are equally used by the body, which rests the myth that "the iron from meat is better." In reality, the opposite is true since heme iron is harmful to the heart.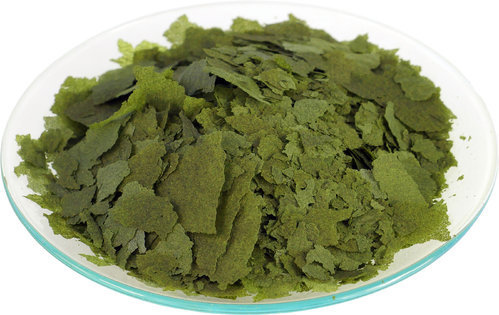 Facilitators of absorption: Vitamin C and calcium present in plant-based foods, but very rare in meat, increase nonheme iron absorption.
Inhibitors of absorption: the phytates present in grain bran, the oxalates in some vegetables, and the polyphenols or tannins in tea and certain plant-based foods may interfere with the absorption of iron if they are present in excessive amounts (this does not occur at normal levels).
Iron's function: the formation of hemoglobin of the red blood cells, cellular respiration.
Iron deficiency symptoms: anemia, cracked lips, brittle hair.
Increased need for iron: adolescence, excessive menstruation, pregnancy, visible or occult hemorrhages.
Loss of iron during the processing of foods: very slight.
List of the Top Foods Rich in Iron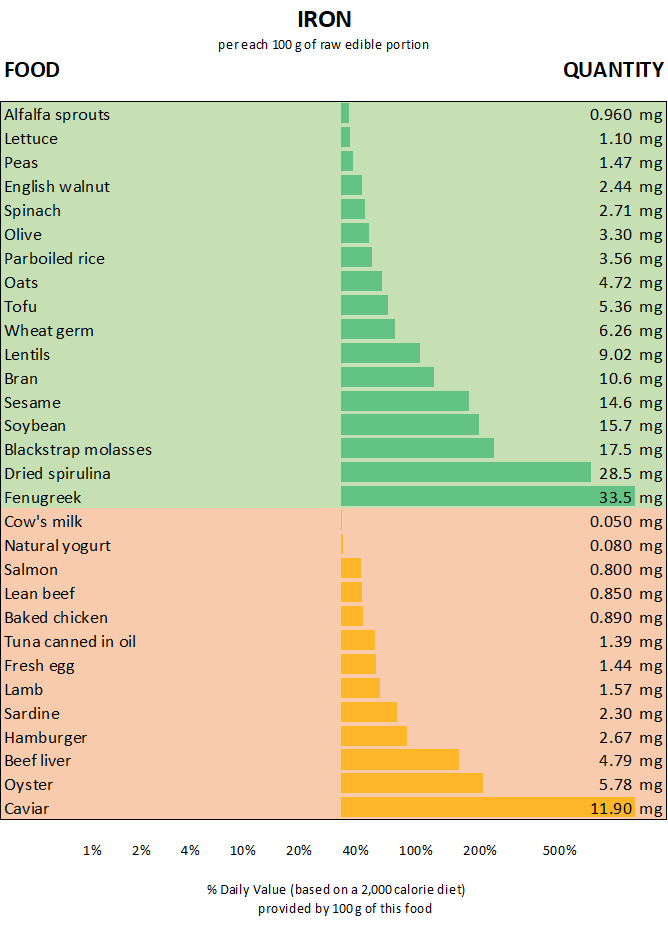 REFERENCES
George D. Pamplona-Roger, M.D. "Encyclopedia of Foods and Their Healing Power." George D. Pamplona-Roger, M.D. Encyclopedia of Foods and Their Healing Power. Trans. Annette Melgosa. Vol. 1. Chai Wan: Editorial Safeliz, 2005. 401. Print. [Foods rich in iron]
Last update on 2023-12-03 / Affiliate links / Images from Amazon Product Advertising API