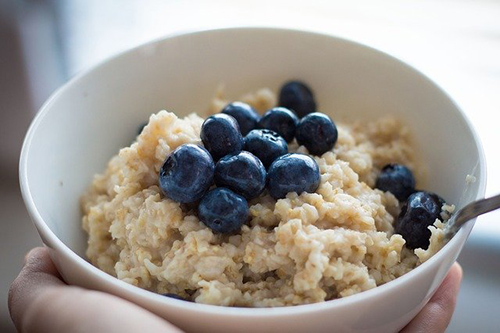 Experts define Irritable bowel syndrome (IBS) as sickness, abdominal distention, and sudden alternations between episodes of constipation and diarrhea. Diagnosis is always made by the process of elimination, discarding intestinal pathologies. In addition to the recommended foods to eat for IBS provided in this article, it is essential to bear the following things in mind that can bring about irritable bowel syndrome:
Treatments with medications that irritate the bowel, such as iron tablets or antibiotics
Allergy or intolerance to certain products such as lactose or gluten
Stress, anxiety or neurological imbalance
Foods to eat For IBS flare-up
OATS: The fiber in oats is primarily soluble (beta-glucan and mucilage), so they soothe and protect the intestine. It is most beneficial and nutritious when prepared and eaten as oatmeal.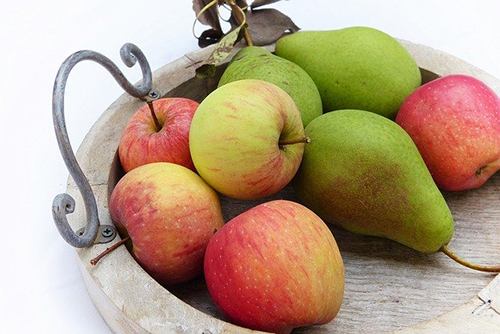 FRUIT: Fruit, in general, is among the best foods to eat with IBS because it provides soluble fiber such as pectin and mucilage that protect the intestinal mucosa and facilitate bowel function. Apples, pears, dates, and quince are among the best fruits for irritable bowel, in addition to the persimmon and papaya listed below.
CORN: Sweet corn, cornmeal, and other corn products soothe and protect the intestinal mucosa. The fact that it does not contain gluten makes corn easier to tolerate for sensitive digestive systems.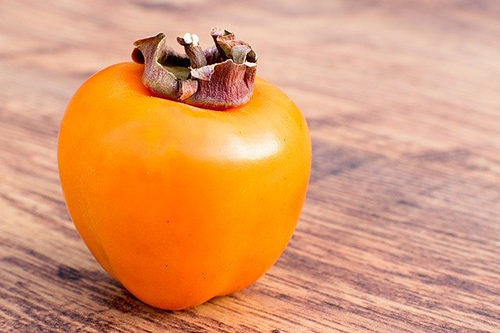 PERSIMMON: Persimmons serve as an emollient in the digestive tract because of their mucilage and pectin. They also contain astringent and anti-inflammatory tannins. All of these effects together have a calming effect on the bowel.
PAPAYA: Papaya pulp soothes and protects the intestinal mucosa and can relieve the spasms characteristic of irritable bowel syndrome.
BILBERRY: Bilberry is on this IBS food list because they're rich in B group vitamins and magnesium, which help calm the intestinal spasm typical of irritable bowel flare-up.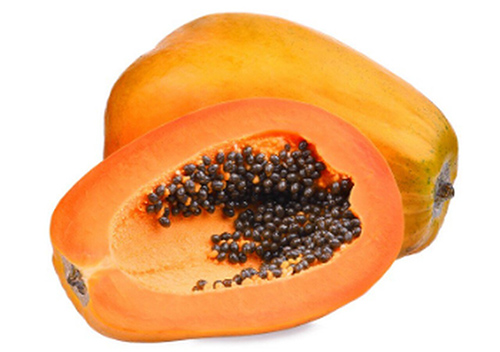 FIBER: The type of fiber that is beneficial in cases of IBS is soluble. Contrasted with insoluble fiber as represented by wheat bran, water-soluble fiber forms a soft mass the acts as an emollient and protects the intestinal mucosa. Fruit, particularly persimmons and papaya, as well as oats, are good sources of soluble fiber. Therefore, an irritable bowel syndrome high fiber diet is beneficial.
YOGURT: Yogurt provides bacteria that are necessary for proper bowel function, mainly if it is "biotic" yogurt.
WATER: Although not a food, water belongs on this list of foods to eat with IBS because proper hydration is essential for optimal intestinal function. When there is not enough water and the feces become dry, the intestine must apply greater force to move them. This issue provides the spasms that aggravate the bowels.
IBS foods to avoid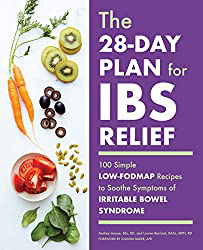 WHEAT BRAN: Most of the fiber in wheat bran is insoluble and irritates the intestinal mucosa to a certain degree, particularly in sensitive individuals. Until a few years ago, homeopathic doctors recommended wheat bran in cases of irritable bowel, but now we know that it increases pain and abdominal distension.
LEGUMES: Legumes are on the top of the list of IBS foods to avoid for people that suffer from this condition because they cause flatulence.
MILK: Milk is difficult for adults to digest because of its lactose content. When it reaches the large intestine undigested, it can produce intolerance and flatulence, which is harmful in the case of IBS.
CURED CHEESES: These tend to produce intestinal spasms and flatulence, possibly because of the irritating substances they contain. Together with milk, cured cheese is the worst tolerated dairy product by those with irritable bowel.
GLUTEN: This protein is among the top IBS foods to avoid and is primarily present in wheat, barley, and rye. It can cause digestive disorders such as flatulence and diarrhea in sensitive individuals. Those with irritable bowel syndrome must be sure that they are not simultaneously suffering from gluten intolerance.
MEAT: Eating meat irritates the intestine and can precipitate the symptoms of irritable bowel. This is possibly due to meat's lack of fiber and to the intestinal irritants that it contains, such as benzopyrene formed with the process of roasting meat.
Top Products for IBS
REFERENCES
George D. Pamplona-Roger, M.D. "Encyclopedia of Foods and Their Healing Power." George D. Pamplona-Roger, M.D. Encyclopedia of Foods and Their Healing Power. Trans. Annette Melgosa. Vol. 2. Chai Wan: Editorial Safeliz, 2005. 212. Print.
Last update on 2023-09-30 / Affiliate links / Images from Amazon Product Advertising API