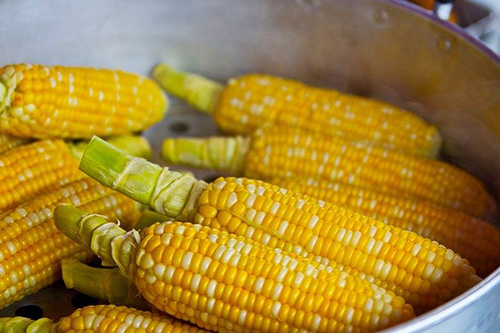 The following list of gluten free foods is perfect for vegans as well as non-vegans. However, before we get to the list of naturally gluten free foods, let's learn a little more about the condition that requires this change in diet and lifestyle.
Celiac disease is an inherited sensitivity or intolerance of the intestinal lining to gluten, a protein found in wheat, rye, barley, and oats. In the presence of gluten, the finger-like villi shrink, and the lining becomes smooth, hindering the absorption of nutrients. Onset generally begins in infancy, but sometimes the condition is not recognized until childhood or later. The disease may disappear, only to reappear later.
Sale
The consumption of a gluten-containing cereal or food will elicit the symptoms of abdominal discomfort, weight loss, anemia, and greasy, foul-smelling stools that float. After cereals are included in the diet, should an infant lose their appetite, fail to gain weight, and have foul-smelling stools, suspect celiac disease.
Should you have celiac disease, you will have to adopt a gluten free diet plan absent from all wheat, rye, barley, and in some cases, oats, and any products to which gluten has been added. Apart from these restrictions, your diet can be whole-some, and you should remain healthy.
List of Gluten Free Foods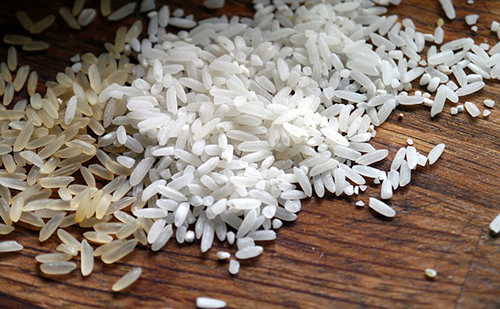 1. RICE: Is rice gluten-free? Yes! This grain is gluten-free regardless of the method of preparation (whole-grain, parboiled, or boiled, etc.). Rice, along with a little salt and oil, apple and yogurt, are among the first solid foods you should eat after an attack of celiac related diarrhea. Rice is easy on digestion, and it is a mild astringent, which makes it optimal for restoring the intestinal mucosa after bouts with colitis or gastroenteritis as well.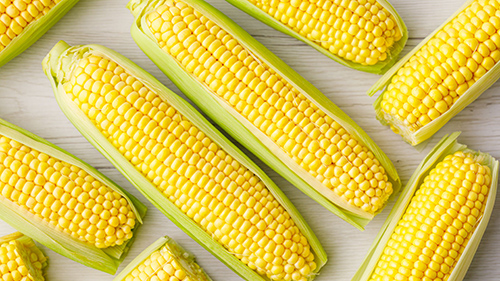 2. CORN: Is corn gluten-free? Yes! Corn contains no gluten. Sweet corn, cornmeal, and other means of preparation possess a soothing effect on the intestinal mucosa. Because corn is gluten free, it is tolerated by individuals with sensitive digestive systems. Thankfully, there are plenty of gluten-free snacks and gluten free products made from corn.
3. LEGUMES: Nutritious and utterly absent of gluten.
4. TAPIOCA: This flour from the cassava tuber is very rich in protective mucilage. It includes no gluten, which makes it an excellent addition to this list of gluten free foods.
5. GREEN LEAFY VEGETABLES: These provide beta-carotene (provitamin A), which people living with celiac disease tend to lack, in addition to mineral salts and soluble fiber.
6. FRUITS: Fruits provide vitamins that these patients tend to lack. Bananas, apples, and other fruits recommended in: 20 foods that help with diarrhea.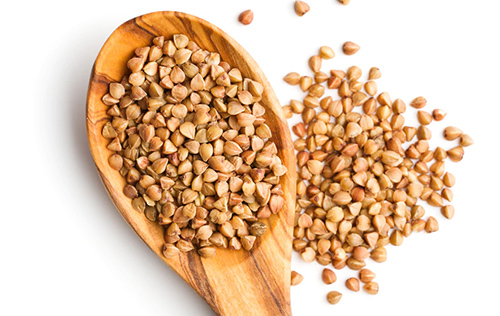 7. BUCKWHEAT: Even though it has wheat in its name, it is not part of the botanical family Graminae, as do other grains. It has virtually no gluten. It is highly nutritious and is well tolerated by those with celiac disease. This food is an excellent addition to any gluten-free diet plan.
8. OATS: Although they contain a slight amount of gluten, oats also contain mucilage that protects the intestine. Eaten in "SMALL" amounts is well tolerated and beneficial to people living with celiac disease.
9. MILLET: This grain is exceptionally rich in proteins (somewhat more than wheat), but it contains virtually no gluten and tends to be well tolerated by those suffering from this condition. Millet is an excellent addition to any gluten-free diet plan for beginners.
10. SORGHUM: This is a grain similar to corn and has virtually no gluten.
11. VITAMINS, SUPPLEMENTS: In celiac disease cases, the inflamed intestinal mucosa does not correctly absorb fats or fat-soluble vitamins. Because of this, vitamin supplements or foods rich in vitamins A (and its provitamin), D, E, and K are recommended.
REFERENCES
George D. Pamplona-Roger, M.D. "Encyclopedia of Foods and Their Healing Power." George D. Pamplona-Roger, M.D. Encyclopedia of Foods and Their Healing Power. Trans. Annette Melgosa. Vol. 2. Chai Wan: Editorial Safeliz, 2005. 209, 226, 240. Print.
Hardinge, Mervyn G and Harold Shryock. "Family Medical Guide." Hardinge, Mervyn G and Harold Shryock. Family Medical Guide. Ed. Marvin Moore and Bonnie Tyson-Flynn. Vol. three. Oshawa; Washington, D.C.; Hagerstown: Pacific Press Publishing Association; Review and Herald Publishing Association, 1999. Three vols. 114. Print. [ list of gluten free foods]
Last update on 2023-12-02 / Affiliate links / Images from Amazon Product Advertising API