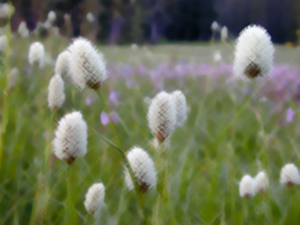 The entire intestinal tract is sensitive to the action of the many herbs for intestinal health. They exert two main effects on the intestinal mucosa:
Laxative – Herbs for intestinal health promote or accelerate intestinal transit. Moreover, laxative herbs are also emollient; that is to say, they soothe the intestinal mucosa.
Astringent – Medicinal herbs dry and constrict the skin and mucous membranes. By diminishing the mucous secretion, they exert an antidiarrheic action. They also coagulate the bleeding of tiny blood vessels (antihemorrhagic movement).
Almost all astringent herbs owe their properties to the tannin they contain. Tannins clot proteins of the surface cells, thus drying, hardening, and reducing the inflammation of the skin and the mucosa. Most herbs for intestinal health acting on the intestine can regulate transit, thus improving the body conditions so that healing will be complete, not only symptomatic. But we have to bear in mind that correct, healthy habits are required so that the treatment of intestinal afflictions will be effective.
Top Herbs For Intestinal Health
Flaxseed Whole Flax Seed Brown Grain Flaxseeds Linseed Egyptian Herbal Herb…
Flaxseed Whole Flax Seed Brown Grain Flaxseeds Linseed Egyptian Herbal Herb Herbs Halal Kosher Natural Halal Kosher بذر الكتان ( 3.5 oz / 100 gm )
Sprinkle Into Breakfast Cereals , StirFries And Hot Grain Dishes , Or Use To Garnish Salads And Vegetables . Add Whole Brown Flaxseeds Or Ground Flax Meal To Smoothies And Sauces Before Blending .
Quantity : 1 Pack – Weight (Approx.) : 3.5 oz / 100 gm
– Manufacture And Expiration Dates Indicated On The Main Package In European Format , Which Is DD / MM / YY.
Purgative Herbs
These herbs for intestinal health produce a diarrhea-like evacuation. They exert an extreme laxative action, usually accompanied by intestinal irritation. They must be carefully used, and medical supervision is recommended to ascertain the causes of constipation. These herbs are not allowed for mechanical intestinal occlusions (tumors, intestinal torsions, volvulus, etc.).
Antidiarrheic Herbs
These herbs can stop diarrhea. The action is exerted employing one or several of the following properties: astringent, absorbent or adsorbent, intestinal antiseptic, and intestinal antispasmodic (which relax the muscles of the digestive tract).
Nettle Tea – 8Oz (REAL WILD HARVEST) | 100% USDA Certified ORGANIC | Loose Leaf…
✅ Nettle Tea MILKY SMOOTH- This is a milky smooth WILD harvest of Nettle. Tastes mellow and soothing thanks to the high-altitude wilderness – a magical touch that nature gives to wild plants. This is UNIQUE and limited LOT- that we take great pride in sourcing.
✅ WILD NETTLE– These limited WILD harvests have unpredictable yield, and are also subject to inspections that are mandatory for issuance of protected geographical origin. Young Nettle plants are picked by hand by co-ops that bring back their pickings daily.
✅ GIFT FROM NATURE- Ibarska Slatina, a renowned destination for wild herbal plants co-op. Starting in early 70's, this area of ex-Yugoslavia has had co-op networks of pickers that would climb mountains to roam pristine wilderness. These co-ops would bring their pickings back and entire amount would be bought off at the base of the mountain at guaranteed prices.
Laxative Herbs
These herbs ease the evacuation of feces by increasing the water they contain, stimulating the intestine's peristaltic activity (contractions), or increasing bile secretion. Unlike chemically synthesized laxative substances, which exert an irritant action on the intestinal wall, these laxative plants do not provoke residual colitis as a side effect.
Herbal Laxative Capsules with Probiotics – Natural Laxative Pills to Cleanse Colon and Support Digestive System with Psyllium Husk Powder Senna Leaf Cascara Sagrada – Gentle Laxative for Women & Men
Colon Cleanser Reset – Feel fresh and detoxed throughout your whole body with premium ingredients, this high quality bowel cleanse includes psyllium husk fiber senna leaf powder and cascara sagrada
Severe Constipation Relief – Get the relief you need with our natural laxatives for constipation fast acting herbal supplement also containing Lactobacillus acidophillus for advanced digestive support
Lower Intestinal Cleanse – Support your digestive system the herbal way with our intestinal movement formula that helps promote regularity waste elimination and overall healthy colon function
Gut Health Supplements for Men and Women – For more vibrant gut flora we've added good bacteria probiotic Lactobacillus acidophilus – beneficial microorganisms combine with foods for prebiotic power
Natures Craft Quality – We believe in harnessing the gifts of Mother Nature which is why we're proud to offer this premium herbal laxative supplement for men and women with consumers like you in mind
The laxative effect of plants is basically due to three mechanisms: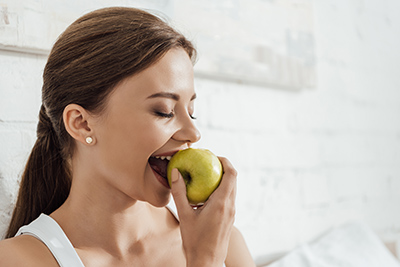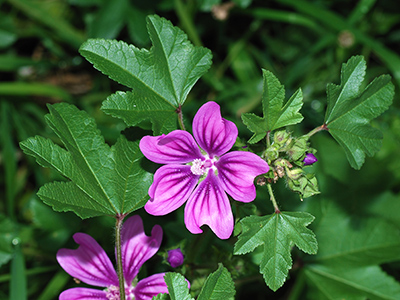 An increase in the amount of water that feces contain makes them more voluminous and softer. These are hydrophilic laxative substances whose most crucial active component is mucilage (as in the case of flax, plantain, high mallow, pansy, and psyllium).
By stimulating peristaltic activity (contractions). The most important active components of these plants are anachronic glycosides. When taken in high doses, they act as purgative (as in the case of tinnevelly senna, purging cassia, alder buckthorn).
By provoking the emptying of the gall bladder (cholagogue action). The bile flows into the small intestine (duodenum), which is most needed for digestion. In high amounts, bile has a laxative effect (as in the case of dandelion, boldo, fumitory).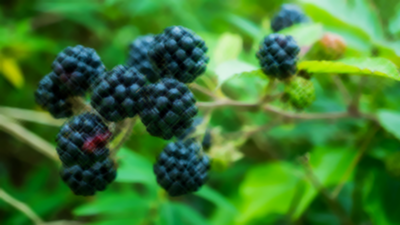 The beech tree provides the desired wood due to its charcoal, with antidiarrheic and antitoxin action.
Flaxseeds are one of the most effective and safe laxative substances known.
Some medicinal herbs are very effective as a laxative and astringent substances. Other ones, such as apples, normalize the passage through the intestines.
REFERENCES
George D. Pamplona-Roger, M.D. "Encyclopedia of Medicinal Plants." George D. Pamplona-Roger, M.D. Encyclopedia of Medicinal Plants. Ed. Francesc X. Gelabert. vols. 2 San Fernando de Henares: Editorial Safeliz, 2000. 476, 477, 480, 481, 484. Print. [herbs for intestinal health]
Last update on 2023-09-30 / Affiliate links / Images from Amazon Product Advertising API