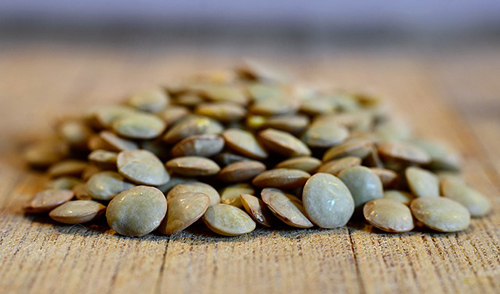 Eating protein rich foods is essential because it is a critical component of all cells. Both plants and animals are sources of this all-important amino acid. The cell uses part of the protein for its cell structure, while the remainder forms the enzymes on which the cell's life processes depend. Except for milk and eggs, any time you eat plant or animal food, you are consuming tissues composed of cells. As your body digests these cells, both the structural and the functional protein in them are released for your body's use.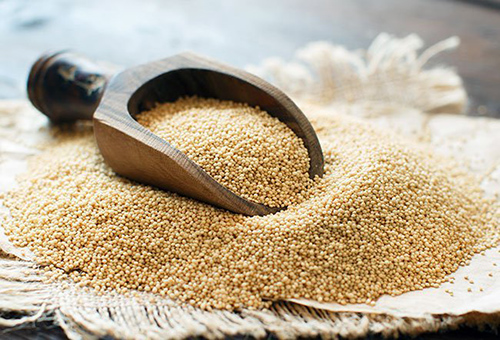 Twenty-two amino acids make up protein. Any one protein is a "string" of amino acids that might be compared to a written word. As letters of the alphabet can be organized in chains to make an infinite number of words, some short and others long, so amino acids can be grouped in many ways to provide a limitless number of proteins. Carbohydrates, fats, and amino acids are all made out of various carbon, oxygen, and hydrogen arrangements, but proteins also contain nitrogen and sulfur.
Chemical composition: Proteins are formed by the union of various amino acids (usually from 50 to 1000). Proteins differ from one another by the amino acids forming them and the order they are joined. The body requires amino acids to synthesize its own proteins. These may be: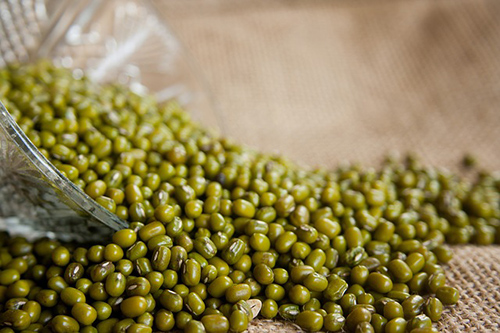 Essential amino acids: Those that the body cannot produce, and therefore must be supplied by foods. These are leucine, isoleucine, lysine, methionine, phenylalanine, threonine, tryptophan, valine, and in children, histidine.
Nonessential amino acids: These are those that the body can produce from other substances.
Protein sources: Both plant and animal-foods contain proteins. All of these include the eight essential amino acids (nine for children). The difference is in the proportion in which these amino acids are found:
Animal proteins: The proportion of the various amino acids that form animal protein approximate the ideal for humans, particularly with the egg. Because of this, they are described as complete.
Vegetable proteins: The proportion of amino acids of each type of vegetable protein is not ideal, except with legumes, which approximate it. However, by adequately combining two or more vegetable proteins in the same meal, or within an interval of a few hours, these deficiencies are overcome. Hence, vegetable proteins behave as complete proteins.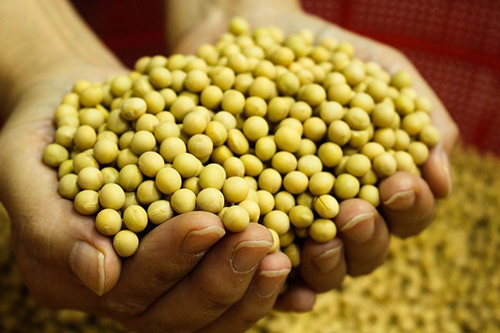 Function: The formation and maintenance of tissues, synthesis of antibodies (defense against infection), blood hemoglobin formation, production of enzymes, and energy production.
Protein deficiency symptoms: weakness, apathy, immunodepression (low disease resistance), edema, and liver failure.
Consequences of too much protein: renal and rheumatic disease, gout, and acidification of the blood.
Increased need: infancy and adolescence, trauma, and severe burns.
What the body needs is not a specific type of protein but rather amino acids, and these are found in meat, milk, eggs, and vegetables.
Protein Rich Foods (vegan protein sources chart)
| Food (per each 100 g of raw edible portion) | Quantity |
| --- | --- |
| PEAR | 0.390 g |
| RED TOMATO | 0.850 g |
| ZUCCHINI | 1.16 g |
| DATE | 1.97 g |
| MUSHROOM | 2.09 g |
| CANNED ASPARAGUS | 2.14 g |
| SPINACH | 2.86 g |
| DRIED FIG | 3.05 g |
| BAKED POTATO | 4.29 g |
| COOKED MACARONI | 4.77 g |
| WHITE RICE | 6.61 g |
| WHOLE-GRAIN RICE | 7.50 g |
| TOFU | 8.08 g |
| WHITE BREAD | 8.20 g |
| WHOLE-GRAIN BREAD | 9.70 g |
| AMARANTH | 14.5 g |
| MUNG BEAN | 23.9 g |
| LENTIL | 28.1 g |
| SOYBEAN | 36.5 g |
| NONFAT MILK | 3.41 g |
| NATURAL YOGURT | 5.25 g |
| COTTAGE CHEESE, 1% FAT | 12.4 g |
| FRESH EGG | 12.5 g |
| FLATFISH | 18.8 g |
| LEAN BEEF | 20.2 g |
| LEAN LAMB | 20.3 g |
| LEAN PORK | 21.1 g |
| BAKED CHICKEN | 27.3 g |
| TUNA, CANNED IN OIL | 29.1 g |
| GRUYERE CHEESE | 29.8 g |
% Daily Value (based on a 2000 calorie) provided by 100 g of this food
Daily Value of Proteins
Average for adult: 50 g
There are two ways to calculate protein need precisely:
Based on body weight: for an adult, 0.75 g per kilo of weight (the ideal, not actual weight; 52.5 g for a 70 kg person); from 1 to 2 g per kilo of weight for children.
Based on caloric intake: 10% (15% maximum) should come from proteins. For a 2000 calorie diet, this amounts to 50 grams of proteins.
REFERENCES
George D. Pamplona-Roger, M.D. "Encyclopedia of Foods and Their Healing Power." George D. Pamplona-Roger, M.D. Encyclopedia of Foods and Their Healing Power. Trans. Annette Melgosa. Vol. 1. Chai Wan: Editorial Safeliz, 2005. 386. Print. [protein rich foods]
Hardinge, Mervyn G and Harold Shryock. "Family Medical Guide." Hardinge, Mervyn G and Harold Shryock. Family Medical Guide. Ed. Marvin Moore and Bonnie Tyson-Flynn. Vol. one. Oshawa; Washington, D.C.; Hagerstown: Pacific Press Publishing Association; Review and Herald Publishing Association, 1999. Three vols. 98, 99. Print.[top protein rich foods]