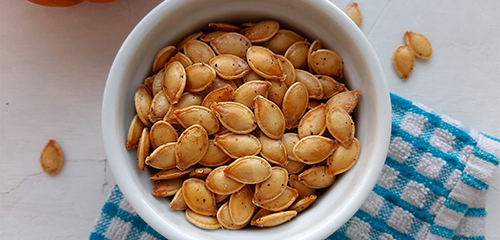 Magnesium rich foods come in many varieties. This mineral element is also available as a supplement and is widely used in laxatives and antacids. Magnesium is vital for the proper process of more than three hundred enzymes. These enzymes perform various chemical reactions within the body, such as nerve and muscle functions, the building of healthy bones, and blood sugar regulation. Getting this all-important mineral from the consumption of magnesium-rich foods is also essential because it acts as an electrical conductor that aids in muscle contraction and ensures a healthy and steady heartbeat—the human body stores magnesium in the bones and various other tissues.
Chemical composition of magnesium: mineral element
Sources of magnesium for human body: wheat bran is the richest product in magnesium; it contains 20 times more than meat or milk. However, because of the presence of phytates, only a portion is absorbed. Seeds are excellent sources of magnesium, including wheat germ, sesame, oil-bearing nuts, and legumes.
Absorption: From 30% to 50% of that taken in is absorbed into the blood.
Facilitators of absorption: food proteins, lactose from milk, and vitamin D, among other factors.
Inhibitors of absorption: excess calcium or phosphorus. The same as with calcium, the phytates from whole grains, and the oxalic acid from certain green leafy vegetables partly decrease magnesium absorption. Despite this, these foods remain an excellent magnesium source since they contain many of these minerals.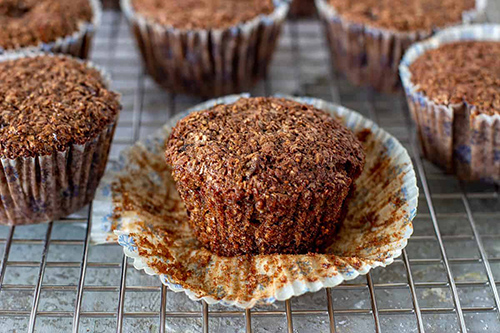 The function of magnesium: This mineral is involved in the formation of bones and teeth; serves as a catalyst in energy-producing reactions within the cells; facilitates the transmission of nerve impulses; is involved in muscle relaxation, as opposed to calcium, which activates contraction.
Magnesium deficiency symptoms: muscle spasms that may become generalized, known as tetania.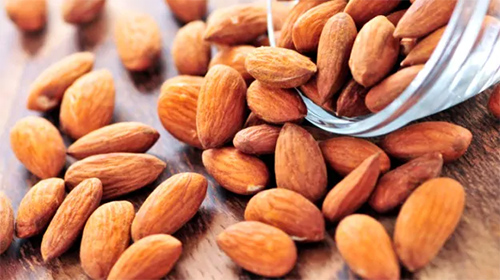 Magnesium supplement side effects: When magnesium is taken orally, there are usually no side effects, especially if taken following your physician's professional advice. For instance, a 350 mg dose is likely safe for the majority of adults. However, some people may experience vomiting, diarrhea, nausea, upset stomach, and various other mild symptoms. When taken in amounts larger than 350 mg, this element can become unsafe. Extreme doses of magnesium can build up within the body, leading to severe complications, including confusion, irregular heartbeat, slowed breathing, low blood pressure, coma, and eventually death.
Magnesium deficiency causes: cases of alcoholism, serious diarrhea, and kidney disorder can produce a lack of magnesium due to lack of absorption or increased loss through the urine or feces.
Magnesium loss during the processing of foods: This mineral is not affected by heat. Any loss is due to the dissolution of its salts in cooking water. The following magnesium rich foods chart is an excellent resource for those wanting to get more of this all-important mineral via food sources as opposed to supplementation. The chart below answers a question I get all the time "What foods are rich in magnesium?"
Best Magnesium Supplements
Magnesium Rich Foods List
| Food (per each 100 g of raw edible portion) | Quantity |
| --- | --- |
| ORANGE | 10.0 mg |
| POTATO | 21.0 mg |
| KIWI | 30.0 mg |
| DATE | 35.0 mg |
| ARTICHOKE | 60.0 mg |
| CHOCOLATE SYRUP | 65.0 mg |
| SPINACH | 79.0 mg |
| TOFU | 103 mg |
| KELP | 121 mg |
| WHOLE-WHEAT FLOUR | 138 mg |
| WHITE BEAN | 190 mg |
| BUCKWHEAT | 231 mg |
| WHEAT GERM | 239 mg |
| MOLASSES | 242 mg |
| CASHEW | 260 mg |
| HAZELNUT | 285 mg |
| ALMOND | 296 mg |
| SESAME | 351 mg |
| DRIED SQUASH SEEDS | 535 mg |
| BRAN | 611 mg |
| FRESH EGG | 10.0 mg |
| NONFAT MILK | 11.4 mg |
| NONFAT NATURAL YOGURT | 19.1 mg |
| BEEFSTEAK | 23.0 mg |
| SKINLESS CHICKEN | 25.0 mg |
| OYSTER | 33.0 mg |
| SARDINE | 34.0 mg |
| GRUYERE CHEESE | 35.9 mg |
| SHRIMP | 37.0 mg |
| TURBOT | 51.0 mg |
| % Daily Value (based on a 2000 calorie diet) | provided by 100 g of this food |
REFERENCES
George D. Pamplona-Roger, M.D. "Encyclopedia of Foods and Their Healing Power." George D. Pamplona-Roger, M.D. Encyclopedia of Foods and Their Healing Power. Trans. Annette Melgosa. Vol. 1. Chai Wan: Editorial Safeliz, 2005. 400. Print. [magnesium rich foods]