The best herbs for men have revitalizing, refreshing, and aphrodisiac action on the body. However, aphrodisiac properties are just a consequence of these herbs' increasing general vitality.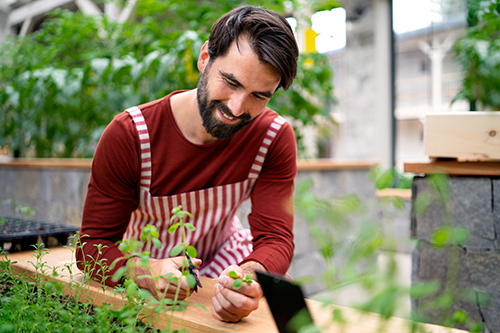 Best Herbs for Men
Aphrodisiac Herbs
 These herbs increase sexual desire and ability. In some cases, such as onion, the plant's odor can work against its alleged aphrodisiac properties.
Anaphrodisiac Herbs
They decrease sexual desire and are known as antiaphrodisiacs. Though in former ages, these plants were more widely used than today, they still have some applications, such as for spermatorrhea, that is to say, excessive and involuntary semen emission, which usually occurs in teenagers.
Common Male Disorders and Herbal Remedies
Prostate Afflictions
The most common prostate affliction for young or middle-aged males is prostatitis caused by infections. In contrast, in males over 50, the most common affection is hypertrophy or enlargement of the prostate. Phytotherapy provides some very effective plants for treating both afflictions.
Prostate Herbs
Male Sterility
The inability of semen to fertilize the female ovule. Besides enhancing sexual ability and performance, these plants can increase the amount and vitality of spermatozoa.
Herbs for Male Sterility
Sexual Impotence
The inability to finish sexual intercourse due to lack of penile erection. Apart from psychological reasons, the most usual organic causes are severe diabetes and arteriosclerosis of the iliac arteries. Not forgetting to treat the psychological and organic causes of impotence, the following plants improve penis erection.
Herbs for Sexual Impotence
Premature Ejaculation
Besides damiana, plants with stimulating properties on the nervous system, recommended for exhaustion and asthenia, are also a valuable help.
Herbs for Premature Ejaculation
Excessive Sexual Excitation
The following plants provide anaphrodisiac or antiaphrodisiac properties (they decrease sexual desire). They can be helpful for over-sexed teenagers or in the case of psychological disabilities.
Herbs for Excessive Sexual Excitation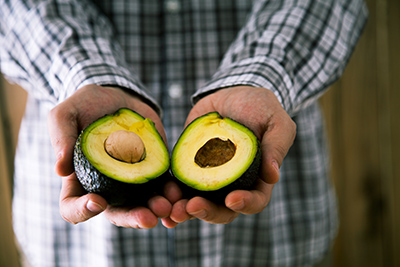 Avocados were called "testicle trees" by Mexican natives. Though it does not directly influence genital function, the avocado is recommended for males since it decreases cholesterol levels in the blood and, if applied to the scalp, helps combat hair loss.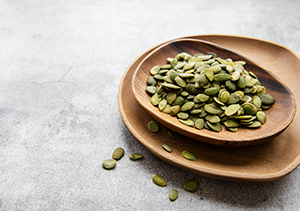 Pumpkin seeds contain cucurbitacins, an active component that reduces the prostate's inflammation and retards its excessive growth. Take a handful of fresh, dried seeds or boil two or three times a day. Pumpkin seeds also have vermifuge properties (they eliminate intestinal parasites).
Water lilies were used in ancient times to decrease an excessive sexual appetite because of the properties of their alkaloids.
REFERENCES
George D. Pamplona-Roger, M.D. "Encyclopedia of Medicinal Plants." George D. Pamplona-Roger, M.D. Encyclopedia of Medicinal Plants. Ed. Francesc X. Gelabert. vols. 2 San Fernando de Henares: Editorial Safeliz, 2000. 602, 603, 604. Print. [herbs for men]
Last update on 2023-12-07 / Affiliate links / Images from Amazon Product Advertising API